McDonald's revenues miss expectations as European sales remain suppressed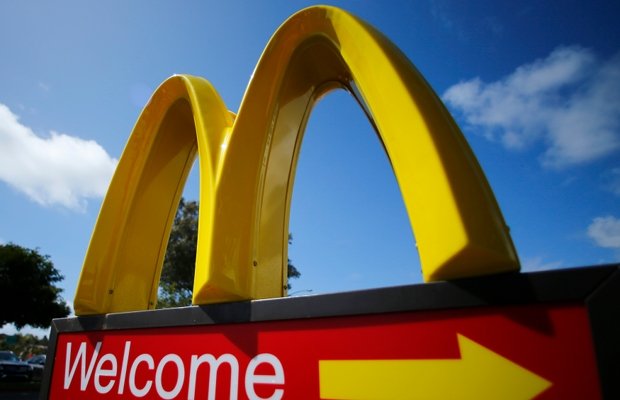 McDonald's has reported second quarter revenues of $7.08bn, or $1.38 per share, missing analyst expectations of $1.41 per share (release).
Year-on-year, second quarter revenues were up 2.4 per cent, and earnings per share rose by seven per cent. Net profits were up five per cent to $1.40bn.
In the US, comparable sales were up one per cent as new products were introduced and the Dollar Menu received continued support – although these were impacted by comparison against promotional activity the year before. Operating income in the region was flat.
But Europe is the fast food restaurant's biggest bugbear, with comparable sales in the region down 0.1 per cent, as positive performance in the UK and Russia just failed to offset losses in France and Germany. However, operating income in the region increased five per cent and drove most of the growth in this area for the period.
But chief executive of McDonald's UK Jill McDonald thinks the results are positive:
We have experienced a strong quarter of growth in sales and customer visits all around the UK, with people choosing us because we continue to provide good food, good service and great value for money.

At the start of the year we said we would create 2,500 jobs and I'm pleased to report that we are on track to deliver this, having employed over 1,500 people so far this year….

We know it's still tough out there for everyone and that's why I'm determined to maintain momentum by continuing to invest in the long term growth of our business…
In Asia/Pacific, Middle East and Africa region, meanwhile, comparable sales were down 0.3 per cent thanks to poor results from China, Australia and Japan and operating income down one per cent.
President and chief executive of McDonald's Don Thompson said:
McDonald's results for the quarter reflect our efforts to strengthen our business momentum for the long-term. We remain strategically focused on the global growth priorities that help us better serve our customers. While the informal eating out market remains challenging and economic uncertainty is pressuring consumer spending, we're continuing to differentiate the McDonald's experience by uniting consumer insights, innovation and execution.
Thompson added that sales in July are expected to flat and that results for the rest of the year will remain "challenged". But he is optimistic about the sustainability of the company.
Throughout McDonald's history, we have succeeded in a variety of operating and economic environments. I am confident that our System, global infrastructure and the unique and evolving McDonald's brand experience will enable us to deliver sustained profitable growth for the long-term.