Marketing trends 2019: Interactive content and voice search are in, annoying chatbots are out
Marketing is an industry undergoing seismic changes. New technology, changing consumer attitudes and shrinking budgets mean marketers are constantly having to adapt.

But while many large advertisers have tightened the purse strings, marketing remains a key way for businesses to drive growth.

A recent report by marketing consultancy Lewis, which looked at the world's 300 largest public companies, revealed an increasingly clear association between strong digital marketing engagement and profitability.

"Companies with better performing marketing engagement strategies are curious, restless and agile," says Lewis chief executive Chris Lewis. "They recognise the need to change; they harness marketing to help them be more efficient."

But if marketers are to be agile, they must know which way the wind is blowing.

So as the industry gears up for the Festival of Marketing next month, we ask marketing experts what the next big trends in the sector will be, and what they hope to leave behind.
Read more: Why London Fashion Week is a marketing masterclass
Dan Young, head of digital experience at Easyjet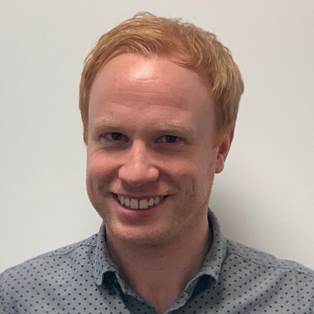 What marketing trend will die?
"Traditional search appears to be dying. We've been seeing search engine optimisation (SEO) on the decline for some years and in 2020 we can expect to see a sizeable shift to how people start their discovery journeys. 
"Utilising visual, voice, shoppable social (Instagram checkout, for example) more than ever, these interactions assist in collapsing booking funnels and make purchasing frictionless to the user wherever they are. Even Google is calling itself a discovery engine these days! That says it all.
"The driving factor is clear: what's the easiest and most engaging way to find and display information? Well, it's certainly not typing in a detailed description of a product or a place you have seen into a search field to return a text result. It's to use visuals of the place or product and let the technology do the hard work to get you the information you need."
What's the next big marketing trend?
"New trends coming through in 2020 will support this. Augmented reality 'quick look' directly within search to bring products to life, combined with slick Apple Pay integrations you'll be able to search, view and pay for it all without leaving where you are.
"Additionally, we will see many more retailers leveraging visual search like we have already done with "look & book" so to achieve a 'see-click-buy' seamless journey. 
"Then there is voice search, which we are releasing. The 'speak now' feature on our app will allow customers to search for flights using just their voice, in seconds, instead of the 12 taps currently required."
Monika Schulze, global head of customer experience at Zurich Insurance Group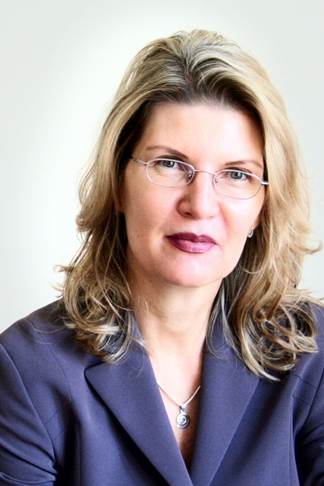 What marketing trend will die?
"A marketing trend that will hopefully disappear soon is bad content, or content for the sake of content. Good content can be very powerful to build your brand and engage customers; irrelevant or badly written content can be damaging – to your Google ranking and to your brand.
"When deciding on content topics, you need to be strategic about what you write about, meaning choose your target audience and write something that is relevant, engaging, different from others and build on the authority of your brand.
"Posts should also adopt search engine optimisation strategies, such as utilising key search terms or phrases specific to your brand, back-linking your posts and the like."
What's the next big marketing trend?
"Interactive content is one of trends that will be more and more in our focus. People love to interact and if you make them interact with your brand chances are high they will share your content, which then increases your brand awareness and customer's positive connection to your brand.
"AR and VR are great tools for interactive content, as well as 360 degree videos, polls etc. Another trend that is in my mind still not exploited fully by many companies is sound branding. Audio and streaming have been popular for some time, but the growing adoption of voice is accelerating the need to take sound branding seriously. Sound is key to memory recall so brands that place importance on unique audio branding have a greater chance of creating a memorable identity.
"In addition, sound can be used in more than advertising. In can part of making your product unique like a car sound when starting the engine or it can we used when people call you or open your website."
Tariq Khan, vice president of consumer experience at Coty's Beamly

What marketing trend will die?
"I find hastily-built chatbots hugely annoying, so I'm hoping their popularity will ease off a bit. Done badly there's nothing more effective at conveying to a customer that your time is more precious than theirs.
"In the rush to adopt some sort of AI/innovation into the marketing mix chatbots were seen as a relatively low barrier to entry, meaning there was a flourish of projects commissioned which weren't all given the care and attention they deserved.
"To build a conversational interface that works well is an art and a science that requires smart use of language as well intelligent use of machine learning all supported by a human layer in the background."
What's the next big marketing trend?
"I think there's huge potential around investments currently going into developing no-code and low-code platforms. The promise of these platforms is, in essence, that they can take the power of software development and make it accessible, at least in part, to everyone. 
"This could level the playing field significantly for marketers in the next few years allowing them to build and experiment cheaper and quicker than ever before.
"Additionally, with the rise in popularity of platforms like TikTok and Instagram it's evident consumers are increasingly communicating using videos and images rather than words. To this point social and messaging apps will become increasingly shoppable. 
"Looking at recent developments in Facebook and Instagram plus the evolution of 'super apps' in China, it's evident that there will be an increased expectation for retailers to deliver social commerce through these channels."
Read more: Phrasee reveals how artificial intelligence will change marketing

Helen Normoyle, marketing director at Boots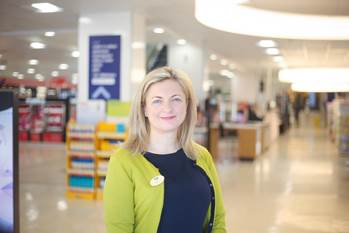 What marketing trend will die?
"We're looking at the end of one-to-many, and even one-to-some targeting based on simple, demographic-based segmentation. Brands who know their customers well, through providing a great service across connected journeys, will be leading the way in providing truly personalised, one-to-one experiences. 
What's the next big marketing trend?
"With the emergence of technology to power multiple communication activities on a large scale, we expect this to begin to push out the more traditional ways that brands have previously connected with their customers. 
"For Boots as a brand with a purpose to help customers feel better, live well and look great, connecting with each customer as an individual, in meaningful ways, is hugely important As marketers we'll need to draw on a wider set of skills, across creative, data and technology and also ensure we're investing in our talent and technology to deliver on all this potential."
Main image credit: Getty