Manchester tops list of best UK cities to be a landlord
Manchester is the best city in the UK to invest in real estate, according to price comparison site Gocompare.
According to Gocompare, Manchester had the UK's highest average yield at 5.55 per cent, followed by Leicester and Cardiff.
The company ranked cities across the country based on criteria like average property price and rental yields, housing supply and rental price growth.
London, which has a higher rents but also much higher prices, came in second behind Manchester, followed by Nottingham and Liverpool.
The city with the worst situation for renting out a property is Belfast, according to the ranking, because although the average property price is one of the lowest in the UK, at just £122,434, you can only expect yields of around 3.77 per cent.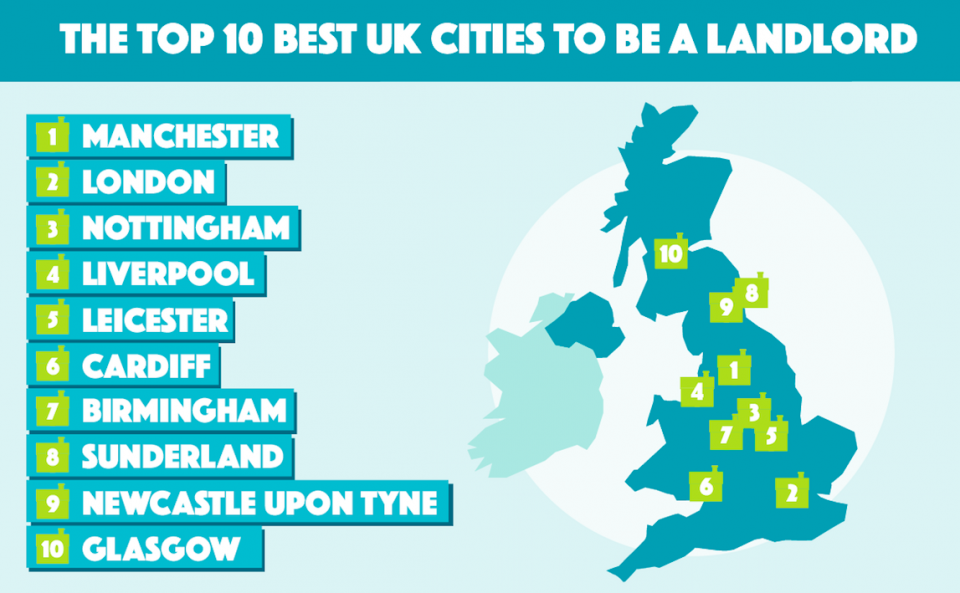 Oxford also fell down in the rankings, according to Gocompare, because although the city has one of the highest average property prices at £411,108, it has an average yield of 3.61 per cent, one of the lowest on the list.
Oxford does, however, have a rental price growth of 2.27 per cent compared to London where rents have dropped 1.12 per cent on average.
Gocompare also looked at house prices across the country, and found that Stoke-on-Trent is the least expensive place to buy a home in England, with average property prices at £196,000 compared to London's £484,173.