Low euro loans boost chances of bond buying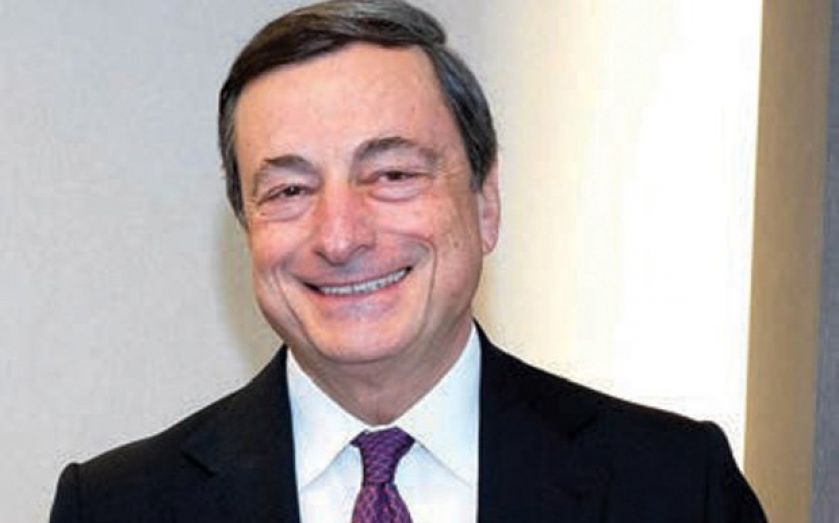 A SECOND round of cheap loans from the European Central Bank (ECB) had a disappointing uptake yesterday.
Total uptake of the cheap loans (targeted longer-term refinancing operations, or TLTROs) was €129.8bn (£102.8bn), below expectations of a figure between €150bn and €180bn.
Market analysts believe it is now highly likely the ECB will make the controversial step of expanding the scope of its asset purchases to government bonds – especially after data released yesterday showed inflation drop in the two largest Eurozone econ­omies.
Official figures show Germany's in­flation rate fell to 0.6 per cent in Nov­ember from 0.8 per cent in October as measured by annual growth in the consumer prices index – the lowest since 2010. France's annual rate of inflation edged down to 0.3 per cent in November from 0.5 per cent in October.
Because the take up is less than the €257bn of loans that will be repaid early in 2015, the ECB's balance sheet will shrink. This takes the ECB further from its intention to increase the size of the balance sheet by €1 trillion.
•Meanwhile, Ireland's economy grew by 3.5 per cent year-on-year in the three months to September, official figures revealed yesterday.
Although high, the figure marks a dip from the 7.7 per cent year-on-year growth seen in the three months to June, the Central Statistics Office said.