London's black cabs could be made to offer contactless payments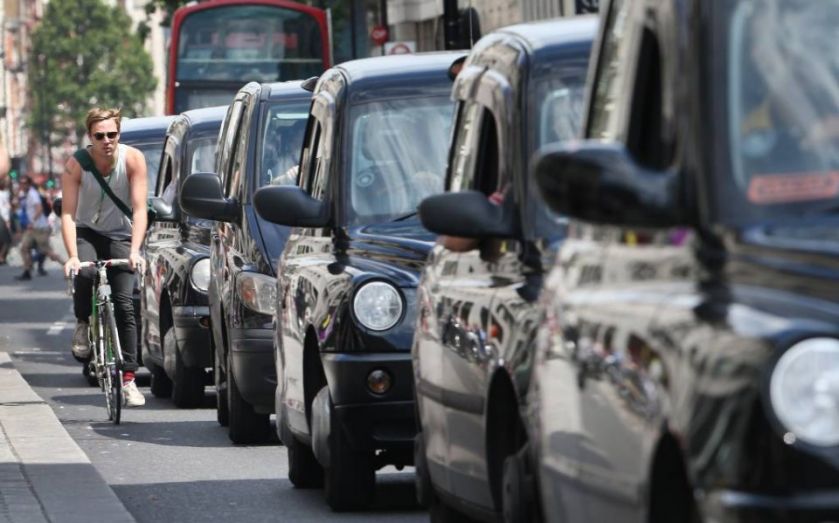 Black cabs could be legally obliged to accept contactless credit cards, as a new set of proposals are opened up to consultation.
Transport for London has put forward the idea – that contactless payments be accepted in all London taxis – as part of a move to modernise the industry and make it easier to get around the capital.
The proposal was backed at a meeting last month between TfL, the deputy mayor for transport Isabel Dedring, senior taxi trade representatives and card providers.
There is no intention to stop taxis accepting cash payments or for taxis to become cashless.
"The London taxi trade has long been envied as a world-leading service," it said. "TfL and trade representatives are working together to maintain that reputation by trying to make it as easy and convenient as possible to use."
The current contactless card payment limit is £20, but this will increase to £30 in September – and the average taxi fare is £19.50.
Currently just half of cabs can take card payment, but a recent survey suggested 83 per cent of passengers would like to be able to pay by plastic.
Helen Chapman, TfL's general manager of Taxi and private hire, said: "Card payments have become a central part of the lives of Londoners over the past few years, something that has only increased since the introduction of contactless payment.
"We are always trying to find ways we can improve the services that we offer to our customers and, with only half of taxis currently accepting card, we are keen to hear whether passengers and drivers feel that this would be a worthwhile change."
This consultation is open until Friday 24 July and views can be submitted at https://consultations.tfl.gov.uk/taxis/card-payment.