London's empire state of mind: New York warehouse conversion inspiration comes to Islington, Clapham, Stratford and Wapping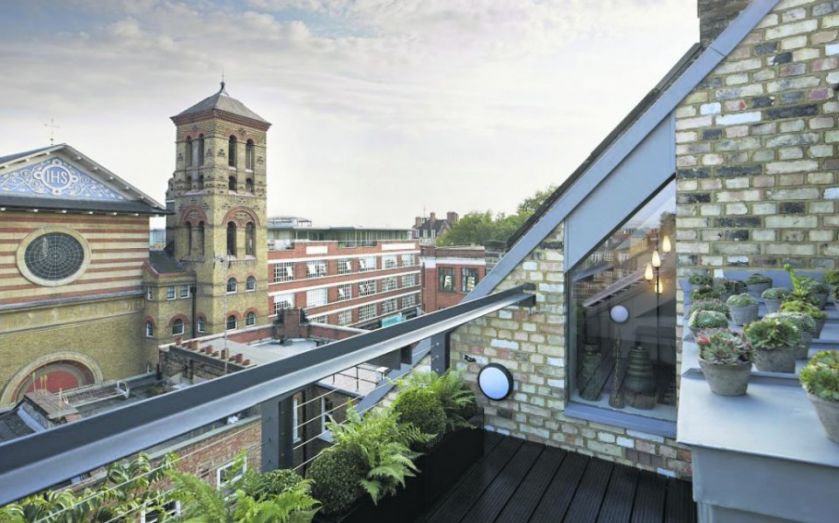 Globalisation, it seems, is not only changing our work, life and shopping habits, it's also changing our living arrangements. Industrial warehouse conversions, originally found in the meat-packing districts of New York, have crossed the Atlantic and found a new popularity on our shores. Old textile factories in north east London in particular have become a draw for developers who see potential homes where manufacturing has migrated abroad. The appeal of these spacious, open apartments – with industrial features such as exposed brickwork and piping – is growing among British and European buyers who find period houses too traditional and new builds too impersonal.
"Generally, a lot of the loft-style conversions you see now are actually office-residential schemes, of which there have been a glut over the past few years," says Lochie Rankin, of estate agents Lichfields. "The way offices are set up, they have very good ceiling heights once the suspended ceilings are removed, which creates a really voluminous feel."
There are some difficulties converting these huge, lofty spaces into homes; many are in listed buildings or conservations areas meaning construction costs can be volatile and planning permission hard to obtain. But many developers are finding the risks are worth it, as buyers are willing to pay a premium for a property with a story.
"This type of building is becoming more and more popular over here," says James Barton, an associate within Knight Frank's City office. "Homebuilders are beginning to bring lifestyle into the offering. Now it's not just about space, it's about the concierge and the gym, and the quirkier spaces and stories behind these buildings are appealing to a certain buyer." Here are some of the best New-York style loft conversions making the most of London's industrial heritage.
MANHATTAN LOFT GARDENS, STRATFORD
The name should be enough to convince you of its New York-inspired architecture, but it's also engineered by Manhattan Loft Corporation, the developer that claims it "brought loft-living to London." The team has built a 42-storey cantilevered tower to accompany its boutique hotel and rooftop restaurant in Queen Elizabeth Olympic Park in Stratford. Comprising 248 studio, one, two and three bedroom apartments and "lofts" on 240 year leaseholds, interiors firm K&O has designed each unit so no two are the same. Prices for a studio start at £400,000. Call Savills on 020 7531 2512.
ROSEBERY AVENUE, ISLINGTON
Urban, design-focused developer Londonnewcastle has transformed an old Victorian factory into a modern loft wonder. The site, which spans 62 to 68 Rosebery Avenue in Clerkenwell, also used to be a cinema in the early 20th century, and the metal-framed windows, exposed brickwork and high ceilings are still intact. It comprises four penthouses spread over two floors. The team has even commissioned New York-based artist Marco Brambilla to create a video installation in the residents' lift. "It takes inspiration from the hotel industry, in particular the lifts in the Standard Hotel in New York's meatpacking district," says COO Rob Soning. "The idea was to enhance the often boring experience of travelling in lifts to a more fun level where you feel 'reenergised' on your way from the ground floor to the private apartments above." Prices start from £1.375m. Call Hurford Salvi Carr on 020 7250 1012.
MACAULEY WALK, CLAPHAM
This old building in Clapham started life as Ross Optical Works in 1891. Now, developer Grainger has turned the space into 84 one, two and three bed apartments and houses, with high-ceilings and a loft-style contemporary interior. It makes perfect sense when one discovers it was renovated by MMM Architects, which has a background as in-house architects for the Manhattan Loft Corporation. "This is an unusual project for us as we tend to specialise in large private residences," says Matthew Ratsma, partner at MMM, "We focused on balancing luxury with an industrial feel by layering natural textures and organic materials such as wood, stone and bronze." Prices start at £955,000 for a two bedroom. Call Savills on 020 7795 4600 or visit macaulaywalk.co.uk.
GREAT JUBILEE WHARF, WAPPING
This enormous warehouse conversion building sits on the bank of the Thames in Wapping. Not only does it have fantastic views over Canary Wharf, it's also well connected, with Wapping Station nearby and secure underground parking offered with the property. The former dockers outpost is now a contemporary loft-style home to appeal to a stylish breed of buyer. Encompassing an impressive 2,565sqft over two floors, it also boasts three bedrooms, two bathrooms and a reception room, all set against rendered wooden ceiling joists, exposed brickwork and large wide open spaces. Available to buy freehold for £1.75m. Call sales agent Cluttons on 020 7488 4858.