London Report: Tesco's woes and miners' China fears drag down market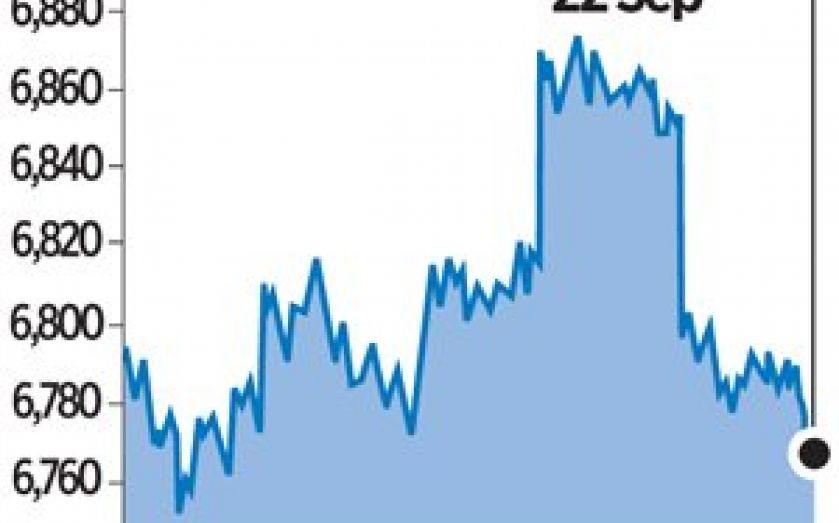 SHARES in giant retailer Tesco tumbled yesterday 11.5 per cent to 203p – their lowest in 11 years – because of fears that first-half profits were overstated by around £250m, dragging down the FTSE 100.
The blue-chip index was off 64.29 points, 0.94 per cent, at 6,773.63 points.
Supermarket rivals Morrison and Sainsbury's were hit by a knock-on effect. Sainsbury's fell 1.93 per cent to 278.80p and Morrison ended 1.65 per cent down at 179p.
Miners were also down because figures out tomorrow are expected to confirm that growth in China is still slowing. Glencore fell furthest, down 4.88 per cent to 341.90p, while Rio Tinto was down 3.79 per cent at 3,058.50p and BHP Billiton fell 3.51 per cent to close on 1,730.50p.
Clothing retailer Moss Bros shares were up 1.93 per cent to 92.50p despite the firm reporting a nine per cent drop in half-year profits to £2m.
It said the profit fall was due to a number of stores being closed for refurbishment. Like-for-like sales rose 6.4 per cent from last year while total sales increased 4.6 per cent to £55.8m.