London Report: FTSE kept flat by Unilever and gold price slide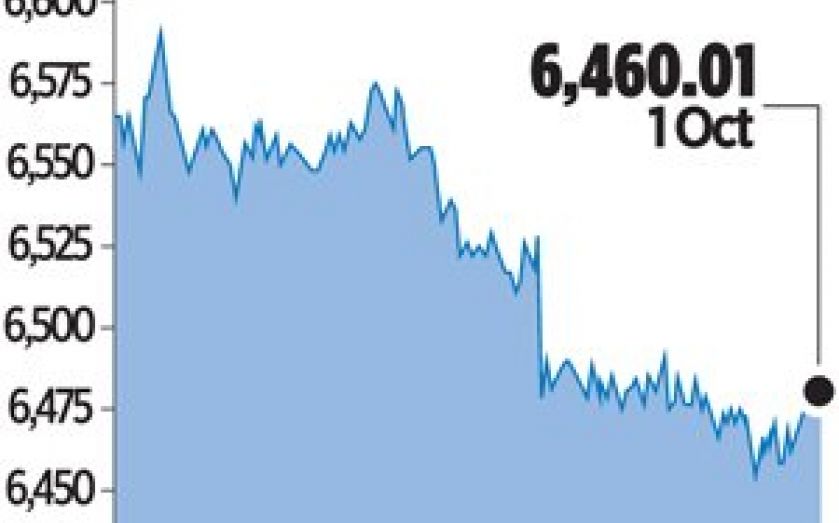 LONDON'S top share index closed flat yesterday, as weakness in the gold price and poor sales from Unilever hit miners and consumer staples.
The FTSE 100 edged down 2.21 points at the close, flat in percentage terms, to 6,460.01, with mining and consumer staples wiping more than 26 points off the index.
Fresnillo fell five per cent, the top FTSE faller, dropping along with other precious metal miners as gold extended losses in later session trade. Demand for safe-haven assets fell as investors took a sanguine view of a partial shutdown of the US government that began overnight.
Miners were down 1.4 per cent, a top sectoral faller, as weak survey data from China pointed to faltering domestic demand, hitting the broader sector beyond gold-focused names.
"Basic materials in general have really been hit. Manufacturing PMIs came in below expectations in China, and there's a feeling that we might be at the peak of the cycle," said James Butterfill, global equity strategist at Coutts.
Unilever fell 3.4 per cent to an 11-month low after the consumer goods company said a slowdown in its emerging markets business had intensified, prompting a cut to its third quarter sales expectations.
Consumer staples such as Unilever had been the stock market's outperformers this year, up 20 per cent by July.
"There's an enormous gulf between emerging market index performance and the performances of stocks like Unilever," said Andy Ash, head of sales at Monument Securities.
"Having said that, concerns with emerging markets for these stocks aren't anything new, and we're now 20 per cent from the (2013) top in Unilever, so anyone selling today is a little bit late to the idea."
Analysts at Nomura said the warning "creates uncertainty for some peers" such as Reckitt Benckiser. Shares in Reckitt were down 1.2 per cent, while drinks company SABMiller fell 2.8 per cent.
The FTSE 100 underperformed every major index in Europe, which managed gains alongside the United States despite a US government shutdown which potentially puts up to 1m workers on unpaid leave.
Although there were no signs of a resolution on the budget – which is needed to resolve the shutdown – analysts took the view that a compromise will be found.