London Report: FTSE hit by US debt and weak sales in China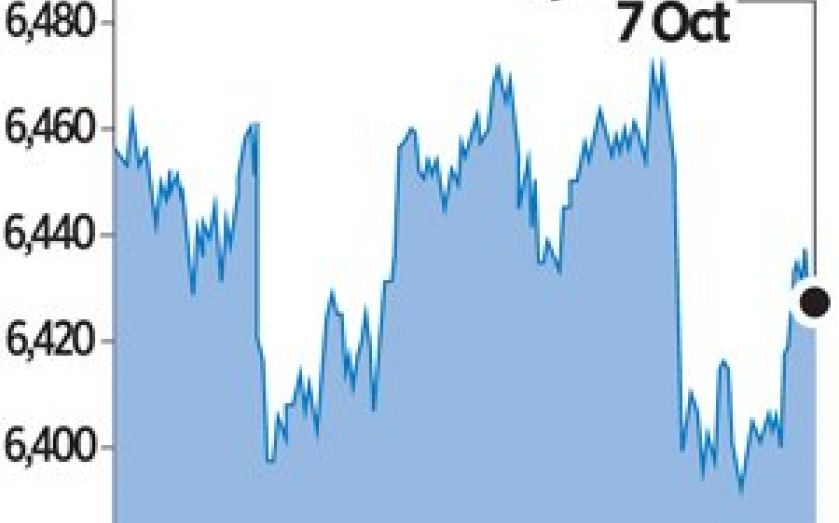 BRITAIN'S main share index fell yesterday, with broad sentiment bruised by political stalemate over the US debt ceiling, and with luxury goods group Burberry hit by concerns over a slowdown in its sales in China.
The US government moved into a second week of shutdown, raising the risk that a compromise will not be reached in time to meet a 17 October deadline for raising the debt ceiling and averting a potential sovereign default.
Although most investors still expect the issue to be resolved, nervousness is increasing, with people opting to sell or stay out of the market altogether.
"This shutdown is coupled with the debt ceiling issue and, until we see a firm resolution on that, I think we will see a lot of investors wait on the sidelines," said Jordan Hiscott, trader at Gekko Global Markets.
Last week, FTSE volumes were the seventh lowest this year, with activity around 12 per cent below the 2013 average.
Some of the top year-to-date performers succumbed to profit-taking as implied volatility on the FTSE 100 – a crude barometer of investor risk-aversion – hit three-week highs.
Among them were Easyjet, down 2.9 per cent to 1,260p, and Sports Direct, which fell 4.3 per cent to 674.50p.
But UBS strategists said European equities might be a good bet while the US debt ceiling debate continued.
"Europe is a good play because the last time there was a problem in the United States with the debt ceiling, the place that did well was Europe. So Europe might be seen as a sort of safe haven," said UBS's Ramin Nakisa.
Traders said some investors were also liquidating positions in order to free up funds to invest in the privatisation of the Royal Mail, for which order books are due to close today.
The FTSE 100 index closed down 16.60 points, or 0.3 per cent at 6,437.28.
Adding to US political woes were resurgent concerns about the strength of the Chinese economy as the World Bank cut its 2013 and 2014 growth forecasts.
The news hit miners as well as luxury goods group Burberry, whose chief executive told French newspaper Les Echos that China's slowdown could be more than just a passing phase for the luxury goods sector.
Burberry shares dropped 1.2 per cent in heavy volume.