London property prices: A penthouse just broke the record for the most expensive flat ever sold in Mayfair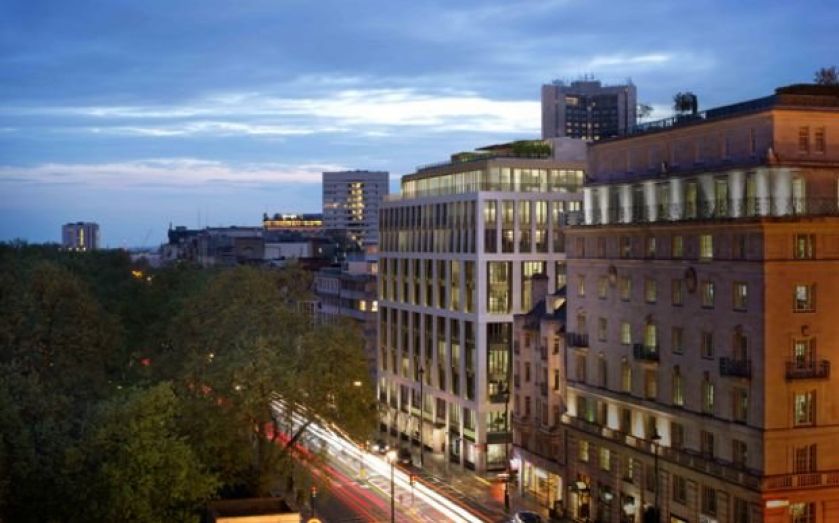 London property developer British Land said today it's just sold the most expensive Mayfair home ever – a massive 5,000 sq ft penthouse on Clarges Street in Mayfair, which sold for "materially above" the previous record of £5,000 per sq ft (which, fact fans, was set by a property on Mayfair's Mount Street).
The company said it had sold another 18 apartments at the 10-storey development at an average of £4,750sq ft. When it's complete in 2017, the scheme will contain 34 flats of between one and five bedrooms each, alongside 47,800 sq ft of office space.
Lucky residents will have access to a "wellness spa", a swimming pool and even their own cinema room. According to British Land head of offices Tim Roberts, at least half the building's new residents – who were specifically targeted – are "British-based", while half are foreign, predominantly Indian.
Formerly the headquarters of the Kennel Club, British Land bought the Clarges Estate for £129.6m in 2012 – agreeing to rehome the Kennel Club was one of the conditions of its planning permission.
Bit out of your price range but don't want to be stuck with the riff-raff? Here's a map of the 12 London streets where the average property price is more than £10m.
UPDATE: This article has been amended to show the apartment was the most expensive in Mayfair, rather than London