London buses go greener in 2016, as successful bids for Department for Transport fund revealed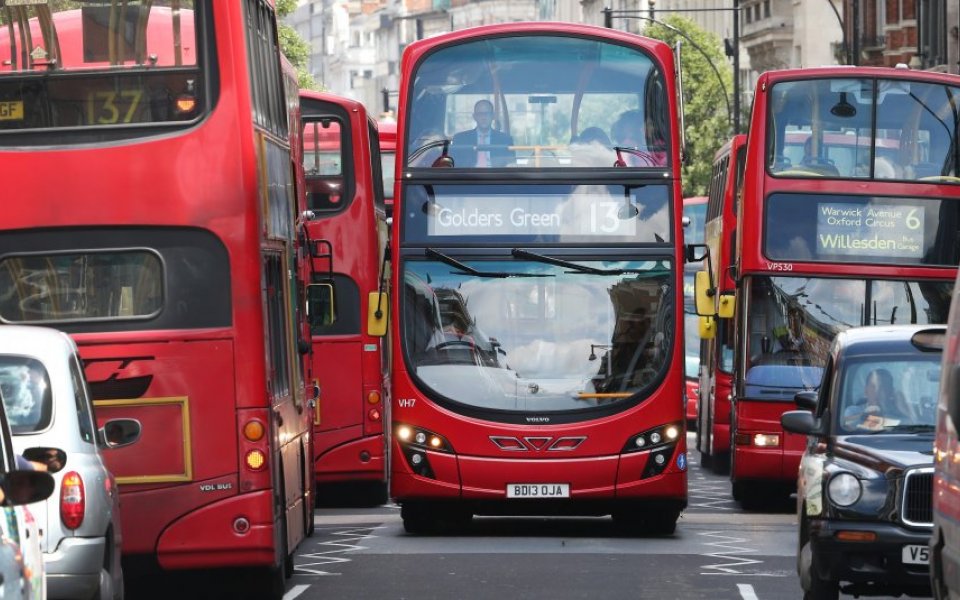 Fifty buses in London will be kitted out with technology designed to cut harmful emissions by up to 90 per cent, after successful bids for a Department for Transport fund were revealed today.
The Clean Bus Technology Fund 2015, which local councils were invited to bid for grants from in September of last year, will dish out around £7m in total to enable 439 buses in 18 local authorities across the UK to be fitted with technology to reduce nitrogen oxide emissions.
The Department for Transport estimates that the refitted buses in London will complete 210,000 journeys a year.
Read more: Night Tube in 2016? TfL confident of driver agreement
"Greener buses mean a cleaner city centre for London and a healthier environment for everyone," said transport minister Andrew Jones. "The upgraded buses that will soon hit the roads in London continue our commitment to better air quality by investing in greener transport.
"By targeting pollution hotspots and backing the low-emission technology of the future, we are making the right long-term decisions to improve people's lives."
These awards are the latest in a string of government investment to make bus transport more environmentally friendly, with £20m having already been spent on upgrading older vehicles since 2011.