Lionel Messi vs Cristiano Ronaldo: Is the Barcelona man the Champions League's greatest goalscorer?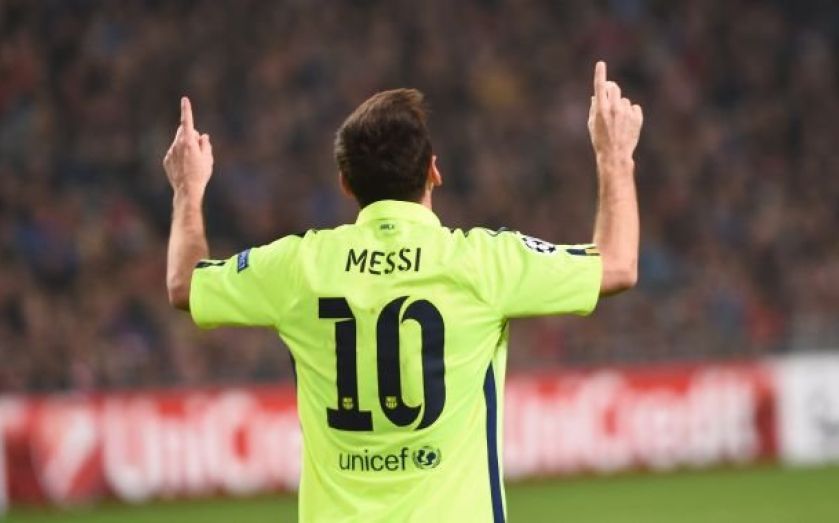 As if he hasn't already broken enough records, Lionel Messi is now just one goal away from snaffling another – the most goals scored in Champions League history.
Messi's brace against Ajax on Wednesday night saw the diminutive legend equal Raul's 2011 record of 71 career Champions League goals.
Barring a horrific injury, or the swift and sudden collapse of Western society as we know it, you'd expect the two players to continue battling it out for supremacy long after they leave Raul's milestone in their wake.
Click on the image below to enlarge on mobile.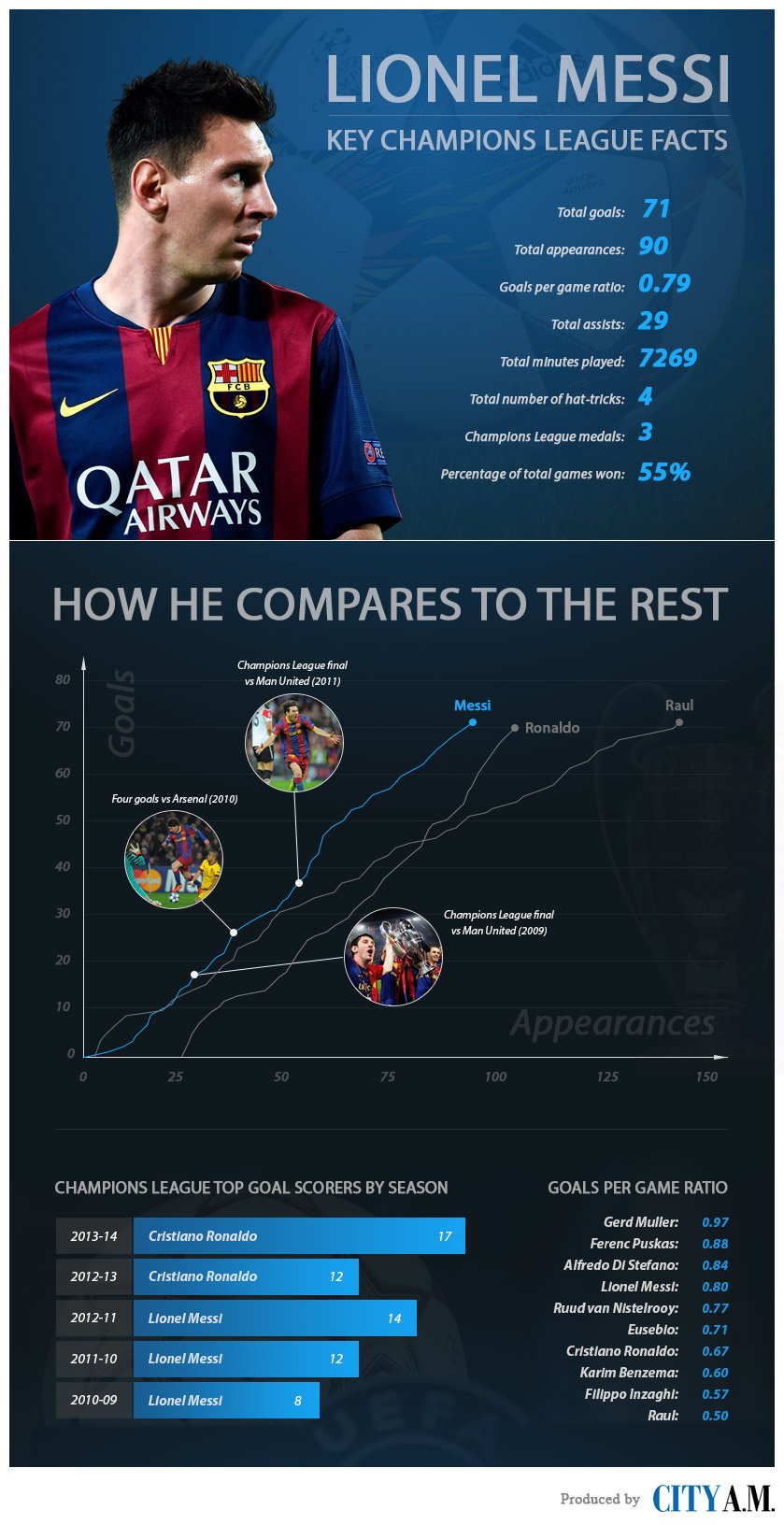 Yet at the moment it is surely Messi who has the edge, and not just in his overall tally. The Argentine has taken just 90 games to amass his total, while Ronaldo has 106 appearances for his 70 goals. Raul is way behind, having taken 141 games to set his record.
As our infographic demonstrates, while Messi got off the mark early on in his Champions League career, it took Ronaldo a whopping 27 appearances to break his duck in 2007.
Since that moment, however, the Real Madrid man and Messi have dominated the competition's scoring charts. Not since Kaka in the 2006/2007 season has any other player finished as the stop scorer in the Champions League.
Yet despite the numbers racked up by the two rivals, neither is the most lethal striker statistically speaking.
Gerd Muller, Ferenc Puskas and Alfredo di Stefano all have superior goals-per-game ratios than the two men currently terrorising defences across the continent. Back when the European Cup was smaller and harder to qualify for, the German finisher Muller managed to score an incredible 34 goals in 35 games.