Liberal Democrat London Assembly leader Caroline Pidgeon announces bid to become Mayor of London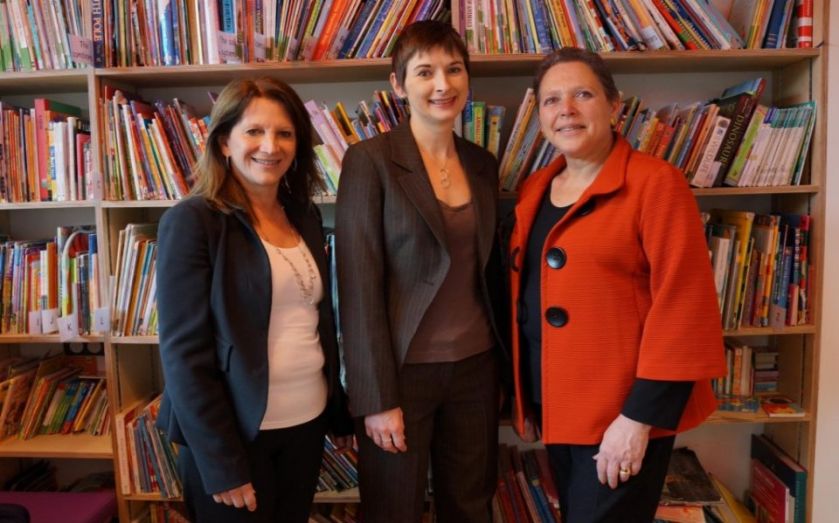 The leader of the Liberal Democrat London Assembly Group, Caroline Pidgeon, today launched her campaign to become the Liberal Democrats' candidate for Mayor of London in the 2016 election.
Visiting the Gower nursery school in Islington, she outlined the problems in London she would tackle if she got the job, including affordable childcare in the capital.
I've just launched my campaign to be the Lib Dem candidate for Mayor of London at a nursery in Islington. pic.twitter.com/MCDbuHrNKI

— Caroline Pidgeon 🔶 (@CarolinePidgeon) June 23, 2015
She joins a host of Labour candidates, including Tessa Jowell and David Lammy, as well as Tory favourite Zac Goldsmith.
Speaking to City A.M., Pidgeon suggested that in addition to child care with regard to parental employment, housing was a key issue for the capital.
"There are high costs and limited availability for care that makes it a burden for women to get back to work. London is a city with a talented and highly skilled work force, where a lot of people hold degrees, but this obstacle and the lack of available and affordable housing makes it difficult for people to get in to work."
Read more: Labour has unveiled its London Mayor shortlist
Pidgeon, the deputy chair of the London Assembly's Transport Committee, added that this will help business.
"We want to try and free up the availability of the workforce in London and thereby help employers," she added.
Specifically, Pidgeon thinks making housing affordable through schemes such as rent-to-buy are important for people to be able to work in the city.
Having previously worked on transport issues, such as the one hour bus ticket in 2012, she also said: "We need to make sure travel fares can be more flexible to suit the more flexible working conditions we see today."
Aside from transport, Pidgeon has a strong track record of campaigning on issues across the capital, including strong policing.
Yet, with a poor General Election result just a few months ago, and the Liberal Democrats coming in third in the previous two Mayoral elections – with 9.8 percent of the vote in 2008 and 4.8 percent in 2012 – the odds may not be in Pidgeon's favour.
However, she said: "Despite a difficult election, we previously worked in a coalition with the Conservatives at the national and the city level. This is a new slate and it is important we debate fully all the issues. London is a liberal city and we are feeling a bounce back."