Lessons from the mentoring experts Credit Suisse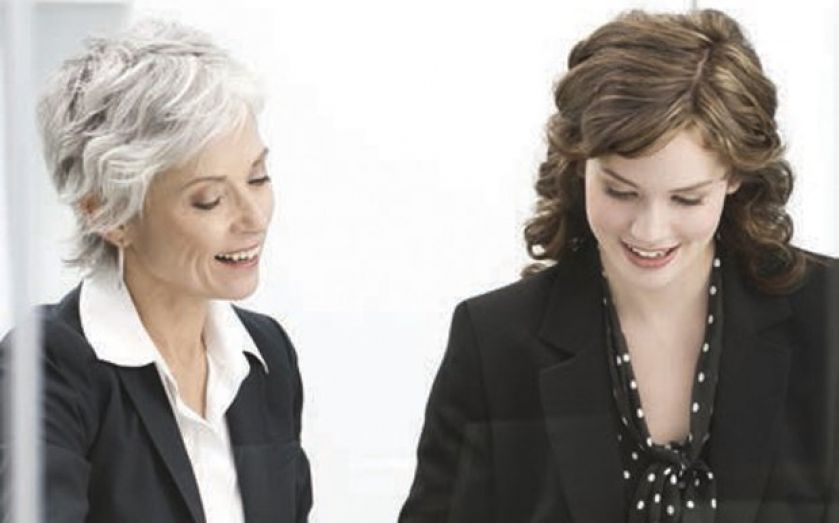 Personal enrichment and increased job satisfaction are often given as reasons for being both a mentor and mentee. But being either can also have a measurable impact on your career. A 2006 comparative study by research firm Gartner found that both parties are 20 per cent more likely to get a pay rise than colleagues who aren't mentors or mentees.
To find out more, City A.M. spoke to Gillian Sheldon, mentor and managing director at Credit Suisse, whose most recent deals include Zoopla's IPO and UMB's equity rights issue, and Emma Avignon, chief executive of Mentore Consulting, a bespoke mentoring service that works with senior-level female mentees. Both believe in helping women climb the ranks – and with good reason. A recent report from Credit Suisse found that, since 2005, firms with more than one woman on the board have generated greater stockmarket returns than those with none. And while banks are recruiting almost 50 per cent females at graduate level, only 5 per cent reach managing director. But we've picked out some tips that are useful to women and men alike, asking the pair about the ins and outs of a good mentoring relationship.
VITAL QUALITIES
Now more than ever, says Sheldon, having a mentor isn't an embarrassment or a sign of weakness – saying I'm having expert help to progress my career is something her mentees are "immensely proud" of. And when it comes down to it, being a mentor is about helping to build that level of confidence and self-belief, she says. "The best leaders I work with are the ones who believe in themselves and what they do. That's what I focus on with mentees."
And whichever side of the relationship you're on, trust is paramount: "you must feel like you've made a connection ­– where the mentee feels like they can trust the mentor with any challenge, any experience, however insignificant." This will also help the mentee explore and capitalise on their personality. "It's so important just to be you – it goes such a long way in business. Being something you're not will not help you."
MIDDLEMAN MAGIC
While not every business can use the services of a company like Mentore, that doesn't mean you can't have a successful mentoring programme. Sheldon is an advocate of doing things internally, but both she and Avignon think you need to be careful about structure. "The key is getting the right people," says Avignon. "Often, businesses will get their entire leadership team involved, but a leader isn't automatically a good mentor." It's also important, she says, to make sure you're aware as a business of why you're mentoring. What is it you're trying to achieve for the business, and for the individuals involved?"
But the benefits of a third party – even if it's just an single external individual – can be impressive. "As a professional, you will always feel constrained about what you can say internally," says Sheldon. But a third party can look in on the situation, challenging how things are done. She'll often help mentees challenge circumstances where they're losing out – a series of meetings, for example, where they don't feel they're effectively getting their point across.
BUILDING FOR THE FUTURE
A mentor can also dig deeper when it comes to identifying what might be holding you back. "When we look at ourselves, we analyse our strengths and weaknesses and just think 'that is how I am'. A mentor will help you unpick that, asking why you think it in the first place." Sheldon emphasises that a mentor should then help you to work on those findings, building a plan of action to help you progress. "Often, we find it difficult to think outside of our day-to-day," she says. "It might be that there's a different route – something completely different – that you haven't considered for your future. A good mentor will help you to identify that."
---
The mobile translator
Free
If you travel abroad for work, this app is for you. Take a photo of a written text – be it a menu or street sign – and it'll translate it into your native language. Those covered range from English, Russian and Spanish to French, Italian, German and Portuguese. Google has recently acquired Word Lens, with plans to integrate it into the Google Translate service.