'Affordable' London conversion makes classic Mini an electric car
London Electric Cars has launched an 'affordable' EV conversion for the classic Mini, replacing its original A-Series petrol engine with batteries and an electric motor.
The conversion costs from £25,000, excluding a donor Mini. The company is offering a 20kWh motor as the base option, said to offer a range of 60-70 miles in the city.
However, buyers can order more powerful motors and larger batteries at an additional cost.
A 70-mile range doesn't sound that impressive, but a spokesperson for the company told Motoring Research the car is aimed towards city-dwellers, who tend to drive 30 miles a day at most.
LEC (not to be confused with LEVC, the Chinese-owned company that builds the range-extender London black cab) is using second-hand motors and batteries from the Nissan Leaf.
The company said it conducted 'extensive analysis' and believes this is a more sustainable solution than mining and creating materials for its own powertrains.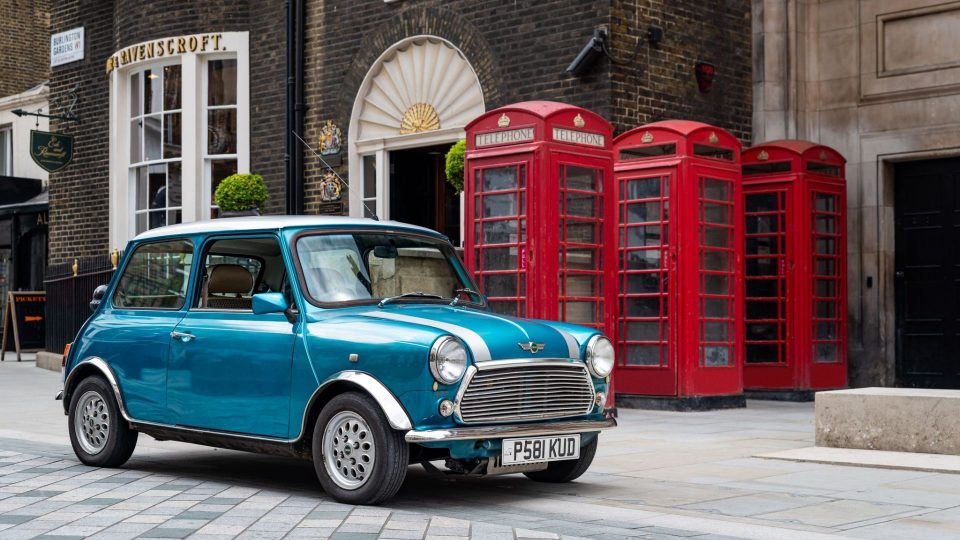 According to LEC, it takes six weeks to convert a Mini from petrol to electric – and it already has a six-month-long waiting list. Based in Vauxhall, it is the only EV conversion company housed within the capital's Ultra-Low Emission Zone.
LEC is hopeful it can convert 1,000 cars to run on electric power over the next four years, although the firm is expanding its horizons beyond the classic Mini.
It has already developed a conversion process for the Morris Minor, Morris Traveller and Land Rover Series IIA.
"As a classic car enthusiast and advocate for affordable and sustainable electric vehicle conversions, it made sense for us to focus on the original Mini," said Matthew Quitter, MD of London Electric Cars.
"Alec Issigonis was one of the most collaborative and free-thinking designers, but also someone who knew how to stick to a budget. With this EV conversion we wanted the classic Mini to be an affordable yet useful option for city dwellers to tackle traffic and help put a stop to pollution.
"LEC offers an affordable conversion that keeps these British classic cars on the road. The vehicle becomes fast and clean, whilst maintaining the originality and appeal that our customers love about a classic car."
Daniel Puddicombe writes for Motoring Research