Labour London mayoral candidate Sadiq Khan increases lead over Conservative rival Zac Goldsmith, according to new poll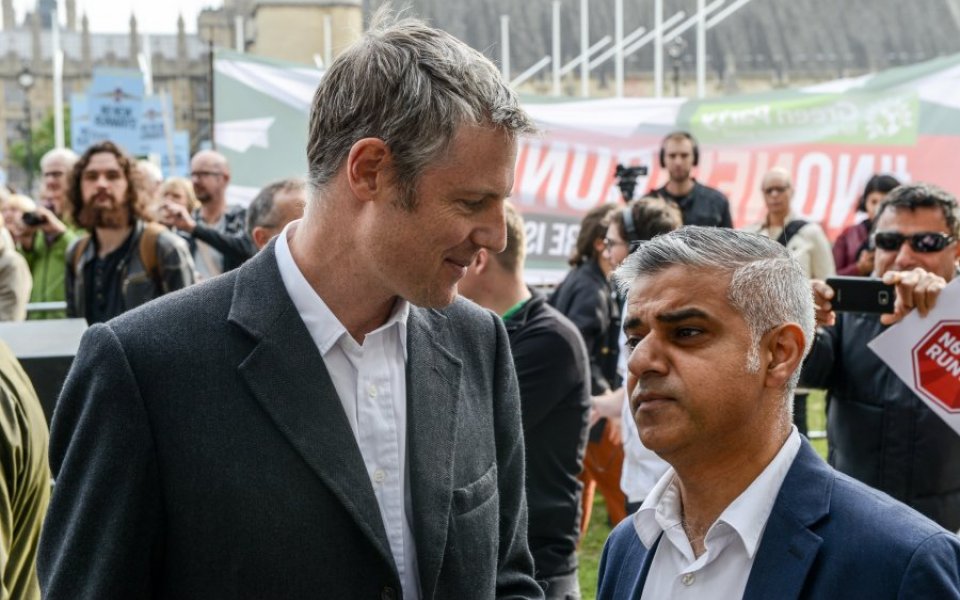 Labour's London mayoral candidate Sadiq Khan has extended his lead against Tory rival Zac Goldsmith, according to a new poll.
A poll by YouGov has found that Khan has increased his lead by five points since November, up to 31 per cent from 26 per cent.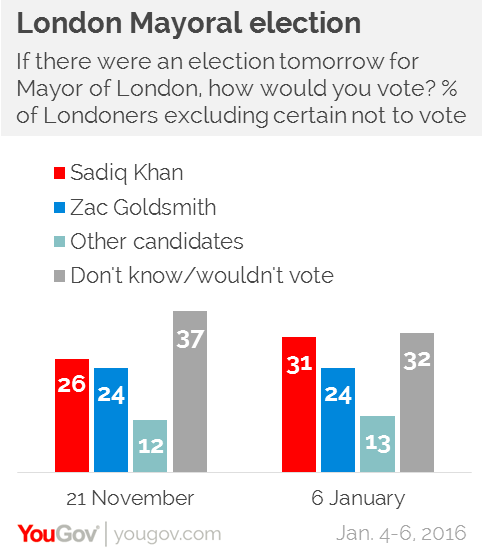 Goldsmith, meanwhile, is unchanged on 24 per cent, with Khan's increased support coming from those who previously said they did not know who they would vote for.
Read more: Eurosceptic Zac Goldsmith may vote to stay in EU
When respondents were asked who they would choose in a head-to-head between the two candidates, Khan garnered a ten point lead over Goldsmith, with Labour's candidate on 55 per cent and the Conservative's candidate on 45 per cent.
Tension between the candidates erupted earlier this week after Goldsmith accused his Labour opponent of "playing the race card" after sources close to Khan said a Goldsmith leaflet calling the Labour candidate "radical and divisive" had Islamophobic undertones.
Responding to questions on whether he had acted in a divisive manner, Goldsmith told the BBC: "I think he is playing with fire. I don't think there is anything more divisive than playing the race card, when, clearly and unambiguously, it does not apply."
Read more: The gloves are off – Khan launches latest attack on Goldsmith
"It's very obvious that what I was referring to when I described him as a radical candidate as part of a radical process that has enveloped the Labour party and taken our politics in an extraordinary direction," he added.
The YouGov poll also found that housing is the biggest issue for Londoners, with 61 per cent of those who live in the capital singling it out as the top priority for the mayor and city government.