Labour: Jeremy Corbyn will sing the national anthem "God Save the Queen" from now on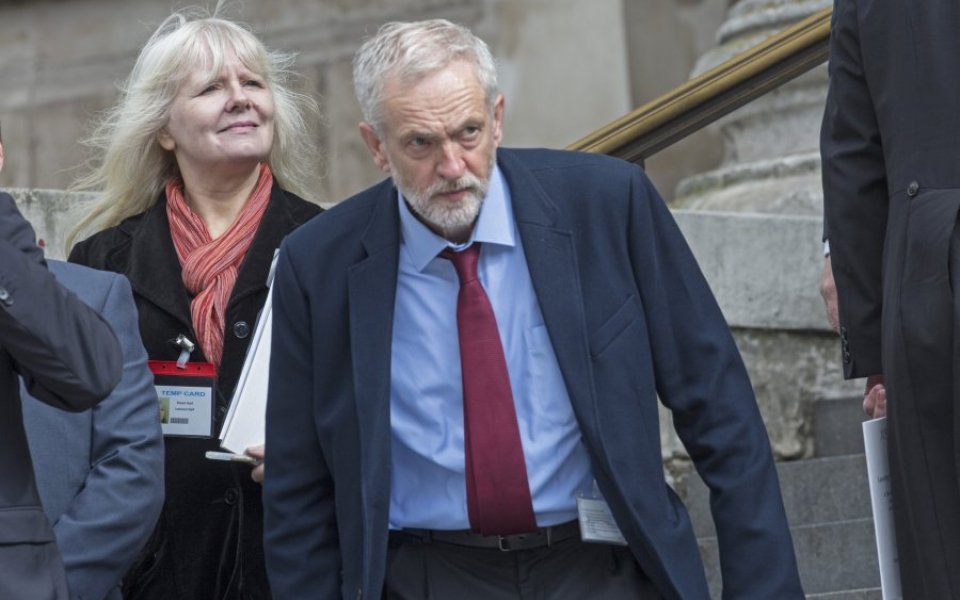 Jeremy Corbyn will sing "God Save the Queen" from now on, a Labour spokeswoman has said, confirming that the leader of Her Majesty's Most Loyal Opposition will "fully" partake in future events involving the national anthem.
Corbyn – a republican who has called for the end of the monarchy in the past – was heavily criticised yesterday for standing in silence during the national anthem at a ceremony in St Paul's Cathedral commemorating the 75th anniversary Battle of Britain.
A spokesman defended Corbyn's actions – or lack thereof – yesterday, saying he "stood in respectful silence during the anthem."
"Jeremy attended today's event to show respect for those who fought in conflicts for Britain," he said, adding, "As he said in the words issued this morning, the heroism of the Royal Air Force in the Battle of Britain is something to which we all owe an enormous debt of gratitude."
But this morning Corbyn appeared to take a U-turn, telling broadcasters that he would "take part fully" in future events.
A Labour spokeswoman later confirmed that "tak[ing] part fully" would include singing.
Participating in "God Save the Queen" will be just one of Corbyn's royal responsibilities as Labour leader. Corbyn will soon have to kneel before the Queen and kiss her hand while promising to be her "true and faithful servant".
The act of devotion is a requirement for joining the Privy Council – a formal body of advisers to the sovereign that traditionally includes senior government ministers and the leader of the opposition.