Kyriakos Mitsotakis clinches victory in Greek opposition leadership election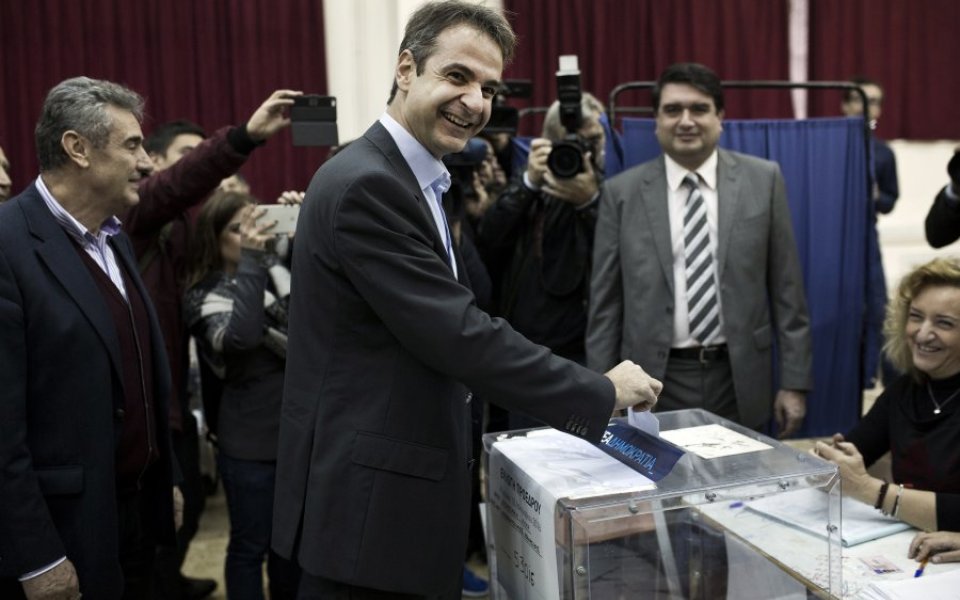 The Greek opposition party New Democracy tonight elected underdog Kyriakos Mitsotakis as its leader.
With 75 per cent of the vote counted, Mitsotakis, son of former Greek Prime Minister Constantine Mitsotakis, had secured 51.6 per cent of the vote. His opponent, Evangelos Meimarakis, has called him to congratulate him.
Mitsotakis had lost the first round of voting in December, when he received 28 per cent of the votes compared to the 40 per cent won by Meimarakis. Because Meimarakis did not secure more than 50 per cent of the vote, the two leadership contenders entered a second round of voting with the remaining 31 per cent of votes up for grabs.
Only the 400,000 party members who voted in the first round were allowed to cast a vote in the second round.
One thing is sure: #Greece is far from fixed. Many problems, tough weeks ahead. But elex of a non-populist,reformist leader=glimmer of hope.

— The Greek Analyst (@GreekAnalyst) January 10, 2016
Mitsotakis will be tasked with taking on current Prime Minister Alexis Tsipras, leader of the far-left Syriza. Former New Democracy leader Antonis Samaras resigned in July.
"The mandate is clear: Creative renewal and expansion so we can provide an alternative governing solution for the country," said Mitsotakis today in a statement.
"We have a common purpose: To express all those forces that are opposed to the populism of an incompetent government."
Last month Mitsotakis rejected claims he was a neoliberal.
"I am a center-right, liberal politician," he said. "I have nothing to do with neoliberalism. I feel that I represent the whole of New Democracy."
The defence came after one of his New Democracy peers said he would create a "Thatcher-style party obsessed with the euro".
Surprise victory of Kyriakos Mitsotakis in New Democracy leadership elections has the potential of recasting Greek politics

— Stathis Kalyvas (@SKalyvas) January 10, 2016