JP Morgan share price rises as it reports profits jumped 10 per cent to $5.43bn against revenues of $23.75bn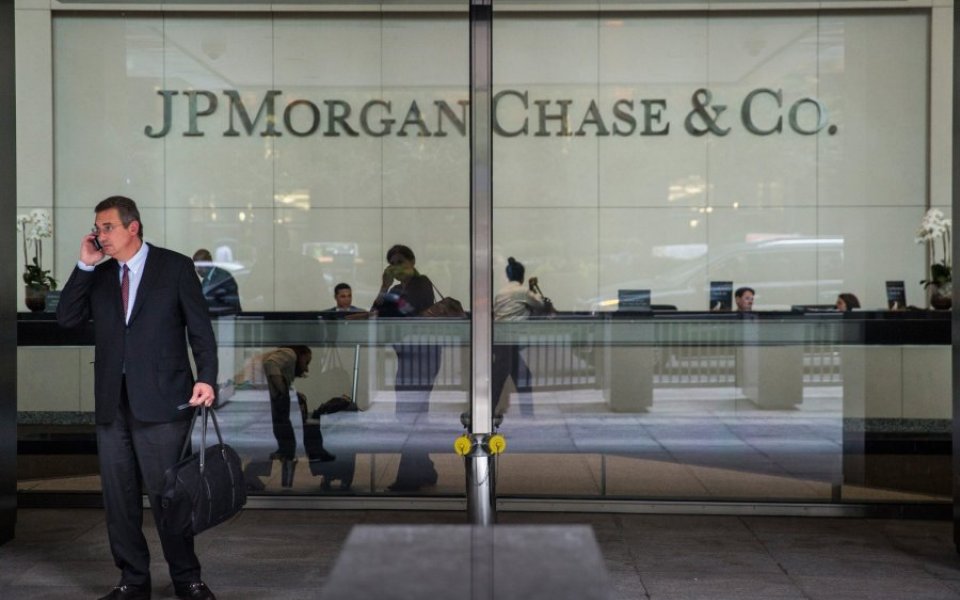 Wall Street giant JP Morgan seems to have weathered market volatility, with revenues and profits both up from last year. Share price is up 2.37 per cent in pre market trading in New York, to $58.70.
The figures
Revenue rose to $23.75bn (£16.46bn), a one per cent increase, and ahead of analysts' expectations of $22.89bn, and up from $23.53bn in the previous quarter, and $23.55 the year before. The bank said revenue growth was driven by corporate and consumer banking, which largely offset lower revenue in corporate and investment banking and asset management.
Profit was $5.43bn, with earnings per share of $1.32, up 10 per cent from $4.93bn and $1.19 this time last year. This is down from the previous quarter's profits of $6.8bn, when the bank benefited from a $2.2bn tax break.
Non-interest expenses fell seven per cent to $1.3bn, thanks to reduced legal and compensation costs, and savings in the consumer banking division, which has seen branch closures.
Profits in the corporate and investment banking division rose 80 per cent from 2014, to $1.7bn, despite a four per cent fall in revenues to $7.1bn, thanks to lower legal expenses. Revenues fell from the previous quarter however, down from $8.2bn. Revenues were partially hit by continued low interest rates.
Why it's interesting
The turbulent markets in the last few months of 2015 spooked investors and most banks are likely to report a drop off in trading, and associated income. JP Morgan, the largest US bank by assets, is the first to report results and will act as a bellweather for its rivals.
The bank said: "Markets were somewhat quieter, and we saw the impact reflected in the results of our trading and Asset Management businesses."
Asset management income was $507m, down six per cent from $540m the year before.
What JP Morgan said
Chief executive and chairman Jamie Dimon said:
"Looking at performance for the full year, 2015 was another record year for the firm for net income and earnings per share, and importantly we exceeded on all of our commitments – balance sheet optimisation, capital, global systemically important banks and expense.
"The firm is getting safer and stronger each year. We are continuing to adjust our strategy to the new world and to meeting all requirements. We see exciting opportunities to invest for the future, to continue to deliver better and faster for our clients and customers."
In Short
A solid performance.