Chelsea manager Jose Mourinho laments footballers' financial ignorance and praises life in London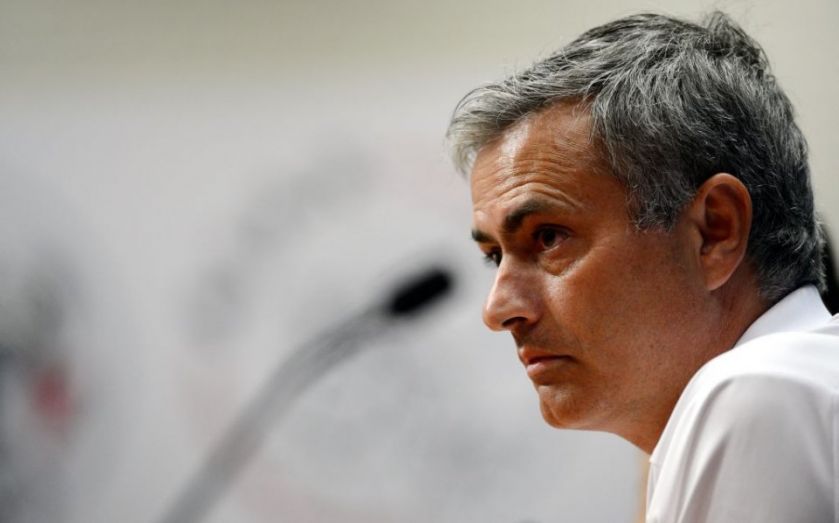 Jose Mourinho claims young footballers on huge contracts aren't given the financial advice they need, in a wide-ranging interview which also saw the Chelsea boss praise London living.
Mourinho, who so often appears confrontational and tetchy on the touchline, revealed his fatherly side in a wide-ranging interview with the Telegraph.
The Portuguese manager touched on a number of subjects from his Catholic faith and charity work to his favourite phone and car (Blackberry, Jaguar F-Type), but paid particular attention to why young players can be distracted from their game and even stumble into financial troubles when handed more money than they can handle.
Mourinho said:
They need to be lucky with the parents; they need to be lucky with the agents. They need education. I had a player once that came to me with a new car, and I told him, 'Another one? Why? Do you have a house?' No. 'Do you have lots of money in the bank?' No. He said, 'This car, I didn't buy it; my father got it for free in leasing and I signed the document' I said, 'Do you know what leasing is?' He said, 'It's free!' No! Sit here and I explain to you what is leasing. He didn't know, because nobody had explained.

These guys, they're 16, 17, 19, 20. They don't know how to react, what to do.

In Chelsea we have a fantastic department which we call Players Support and Welfare where they help the players with everything. They have people in the bank to explain money. You want to buy a house? Let's make sure you're with the right person making the right deal.
The two-time Champions League winner, who lives in a flat in Belgravia, praised life in the capital where he can live "an almost life" thanks to the manners of Londoners.