John Lewis sales remain strong following bumper Black Friday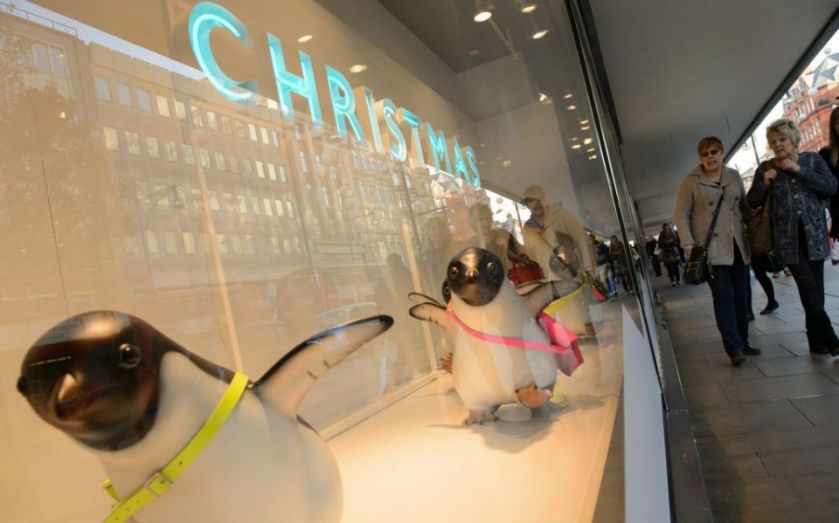 The UK'S largest department store group John Lewis saw sales grow 10.8 per cent to £160m last week compared with the same week last year, with colder weath­er boosting sales of knitwear.
Due to the roaring trade during Black Friday the week before, John Lewis saw its biggest ever week for sales in its 150-year history, on a week-by-week basis.
"Another strong week of sales sees the business in good shape, with momentum building in the final weeks before Christmas," said John Lewis buying and brand director Paula Nickolds.
"The cooler weather had a positive impact on sales of cashmere accessories up 51 per cent and Christmas dinner preparations were also evident, with customers investing in cookware and kitchen gadgets ahead of their festive feast," she added.
"Looking ahead, our teams in our shops and online operations are ready for another busy week as we hit the first full week in December."
The promising figures will reassure high street shops, especially clothing retailers, which had a difficult start to the period due to the longer summer weather leading into winter.
"In a number of respects, the fundamentals for consumer spending this Christmas are very decent, with confidence at a high level, employment high and consumer price inflation [1.3 per cent in October] very low," said IHS chief European and UK economist Dr Howard Archer.
"Furthermore, there are signs that earnings growth is finally beginning to trend up. Specifically, total annual weekly average earnings growth improved to 1.4 per cent in September from 0.9 per cent in August and 0.4 per cent in May."