Preaching to the choir? Jeremy Corbyn brands Conservatives "poverty deniers" at TUC conference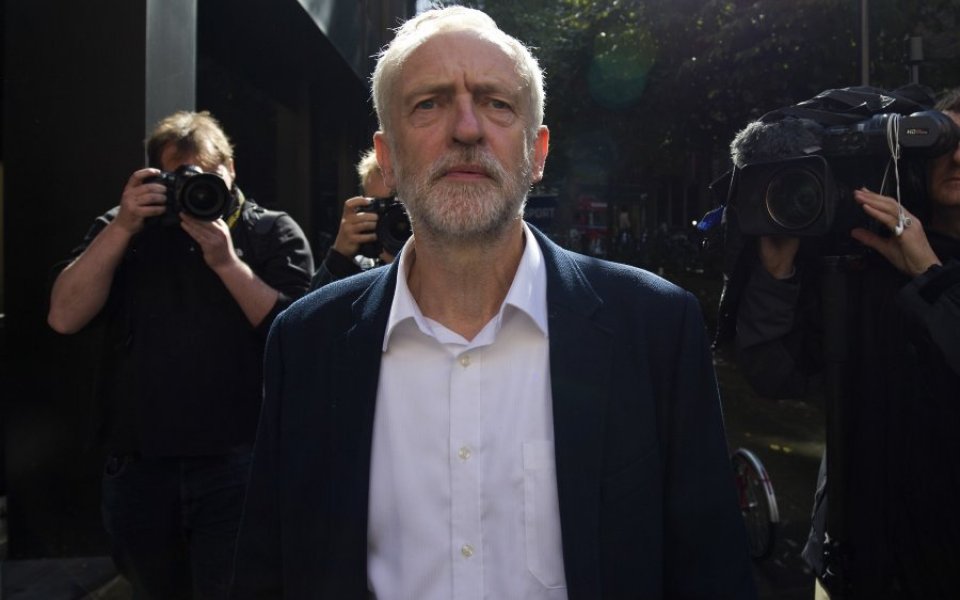 Union leaders are singing the praises of newly-elected Labour leader Jeremy Corbyn after he used one of his first public appearances as party leader to call the Conservatives "poverty deniers" who spend "billions" cutting taxes for the rich.
Corbyn – who has avoided media interviews and has yet to speak in the House of Commons since being elected on Saturday – addressed a cheering audience at the Trades Union Congress (TUC) conference in Brighton earlier today.
After a warm-up act including an arguably ill-advised string trio performance of "Hey Big Spender", Corbyn reiterated his anti-austerity message.
He attacked the Tories, saying: "They call us deficit deniers. But then they spend billions cutting taxes for the richest families or for the most profitable businesses."
"What they are is poverty deniers: Ignoring the growing queues at food banks. Ignoring the growing housing crisis. Cutting tax credits when child poverty rose by half a million under the last government to over four million.
"Let's be clear austerity is a political choice not an economic necessity."
After the speech, Mick Cash, the RMT general secretary, said: "It is a breath of fresh air to hear a Labour party leader pledge his full support to working people and communities fighting cuts to jobs and services, and Jeremy's words will resonate well beyond the Brighton conference centre and will reach into workplaces the length and breadth of the country."
Dave Prentis, the Unison general secretary, agreed, saying: "Jeremy has rekindled the spark of hope that has been dampened for so long, and given people a vision of what a fairer, more equal country could look like.
"He has shown there can be another way – a society where there is no austerity and falling living standards, but one with decent public services and fair pay for all."
A self-avowed "proud trade unionist", Corbyn told union members that even though the majority of MPs backed the government's trade union bill in a vote yesterday, he would "fight" the government's proposed trade union bill "all the way".
"If it becomes law we will repeal it in 2020," he said.
Recent Labour leaders have had strained relations with the TUC, many of whose members have long pushed for hard-left policies. But Sir Paul Kenny, the GMB general secretary, said Corbyn took a "staggeringly different approach."
"There were no walk outs this time – standing room only," he said.