Jaguar Land Rover chief executive Ralf Speth is set to quit the top job at the company this September, the British car manufacturer today confirmed.
The 65-year-old will vacate his CEO role but remain on the board of Tata, which owns the historic UK brand.
"I feel very honoured to have worked with so many dedicated and creative people, both inside and outside of Jaguar Land Rover," Speth said.
"We have elevated Jaguar and Land Rover. I want to say thank you for all their support and
commitment."

Speth added: "We offer our customers multi-award-winning products and will continue to surprise with the best pipeline of new, innovative products we have ever had.

"Personally, I am looking forward to new and exciting challenges".
While Speth will retain an advisory role at the company, no successor is set to be named immediately, the FT first reported.
Tata chairman Natarajan Chandrasekaran added: "I want to thank Ralf for his passion and commitment over the last 10 years. Ralf developed Jaguar Land Rover from a niche, UK centric manufacturer to a respected, technological leading, global premium company."

"I am delighted that Ralf has agreed to maintain his relationship with Jaguar Land Rover by becoming non-executive vice chairman."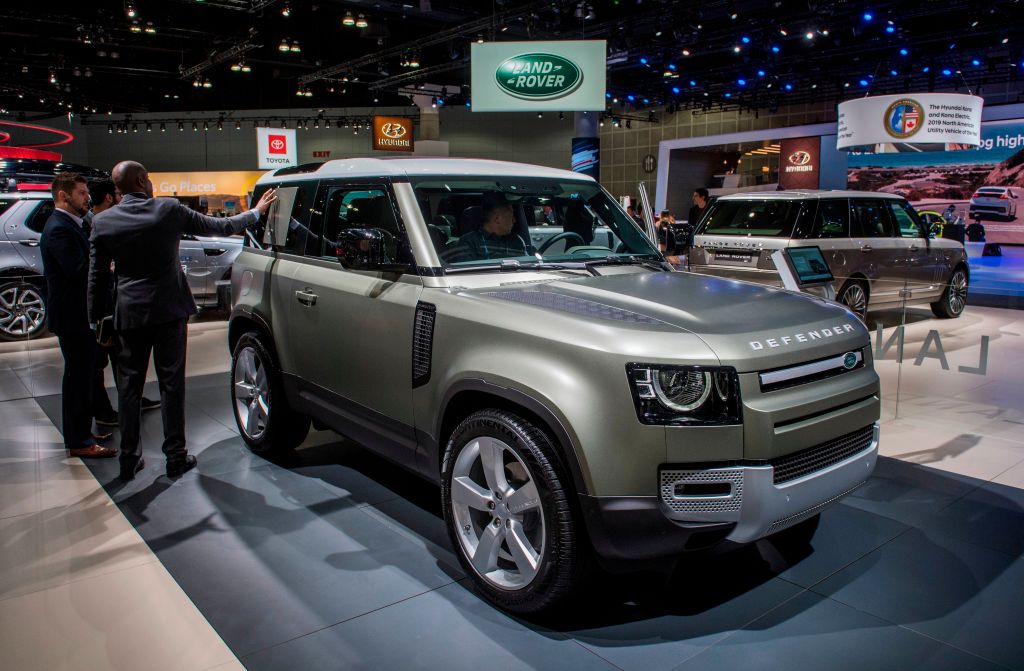 Speth took charge of Jaguar Land Rover in 2010 when Tata bought the brand from Ford. Since then Speth has spearheaded growth into new markets and a much wider range of vehicles.
JLR now has production plants in the US, China and further afield. Meanwhile JLR has introduced new models like the electric Jaguar I-Pace.
However, the company has struggled amid the US-China trade war. It was badly hit by a severe downturn in China car sales. Jaguar Land Rover has responded with an initiative to cut around £2.5bn of costs, which could lead to thousands of job losses.
That helped the firm return to profit last year.
Read more: Jaguar Land Rover behins £2.5bn cost-cutting strategy to fight off downturn
Could Speth's departure pave way for takeover?
"Speth's contract expires in September and he will step down then," Jasper Lawler, head of research at London Capital Group, said. "It's the end of a job well done leading the turnaround from obscurity to one of the most respected car-brands.
"It makes sense that Speth would want to hand over the baton as Jaguar Land Rover transitions to electric vehicles. We suspect this could also be a pre-cursor to another takeover, perhaps by BMW."
UK car woes pile up
Last week Jaguar Land Rover cut 500 jobs at a Liverpool factory in what unions said was a "further blow" to the UK car industry.
Read more: UK car production falls for the third year in a row in 2019
The plant, which produces the Range Rover Evoque and the Discovery Sport models, employs around 4,000 contracted workers and 1,000 agency staff,

JLR dismissed union claims the move was the result of economic uncertainty. Instead it said the move would help unlock production efficiencies.

The UK's car production fell for the third year in a row in 2019, it emerged today.
The Society of Motor Manufacturers and Traders (SMMT) blamed weak consumer and business confidence for the drop in output.