Now is not a bad time to be releasing a film about England's cricket team.
With a remarkable World Cup win still fresh in the mind and a home Ashes series around the corner, Barney Douglas, director of The Edge, hopes his work can benefit from "the swell of cricket euphoria" gripping the country.
The Edge mixes archive footage and fresh interviews with the players and coaching staff to tell the story of how England's Test team went from the low of No7 in the world rankings in 2009 to the high of attaining No1 status before it all unravelled in the 2013-14 Ashes series whitewash.
Read more: Why the ECB can't afford not to build on England's World Cup win
It takes a deep look into the nature of elite sport, team environments and touring while exploring mental health through its fascinating subjects.
Given the quality of the material – an unforgettable 2010-11 Ashes win and a series victory in India – and its characters – including taskmaster coach Andy Flower, complex genius Kevin Pietersen and joker Graeme Swann – The Edge's makers had all the ingredients for a film.
But it's hard to envisage the result coming together as coherently without Douglas at the helm.
That's because he "lived it" as England's video producer from 2009 to 2013. His closeness to the topic meant he already owned footage and, crucially, knew the players and staff well.
"I've seen these guys around interviewers loads of times and they can shut down, or switch to media speak," Douglas tells City A.M.
"I'd been around the team for so long and never betrayed their trust. That was vital because it allowed them to be more relaxed."
That candidness is what means the film is not "just a nostalgia trip but has a stronger message to it", as Douglas puts it.
Viewers hear Pietersen's frank perspective on the dressing room culture which precipitated his alienation in 2012; Flower's regret about his win-at-all-costs ethos; Monty Panesar's struggles with his portrayal as a joke figure; finally, and most movingly, we hear Jonathan Trott's emotional recounting of his battles with depression.
All about winning
The highs of the personal achievements, rankings climb and series wins are shown, but it's the slump of a worn-out, frayed group which defines the film.
"It was all about winning," Douglas reflects. "That was brilliant up to a point – they reached their goals, winning Down Under and reaching No1 – but then where do you go next? If there's nothing stronger binding that collective together then bad things start to happen."
Douglas believes the subject of mental health in sport has "started to become much more of a discussion" in the last few years, with the current England side's "free spirit" and focus on "friendship, trust and families" important, but "male toxicity" is still a weaknesses in an elite sport environment.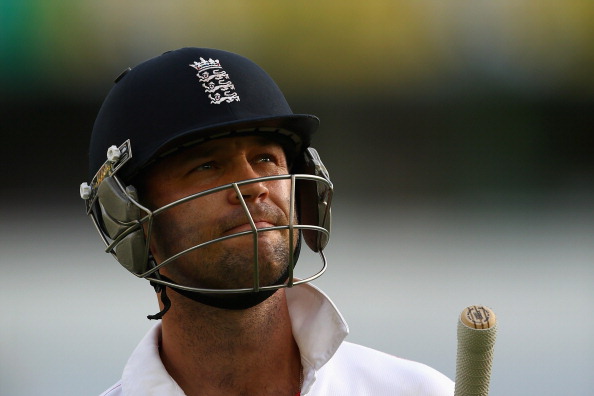 "It's a really difficult subject, because you do need to have this toughness to succeed at the top – you've got to be able to take criticism," he says.
"Cricket is so unique: with the time away you don't have the release from the pressure as much. You're in a team but you're also fighting each other for places. It's hard to be honest about where you're at with your mental health. That's why it's so brave what the guys have done, to speak about it.
"I hope that inspires other players that are struggling, or from a governing body perspective, makes them keep an eye on how they treat players as people, not just commodities or tools to win."
The Edge will be released in selected cinemas from 19 July and across all platforms from 22 July