Introducing Yummy: The rise of HSBC's metrosexual shopper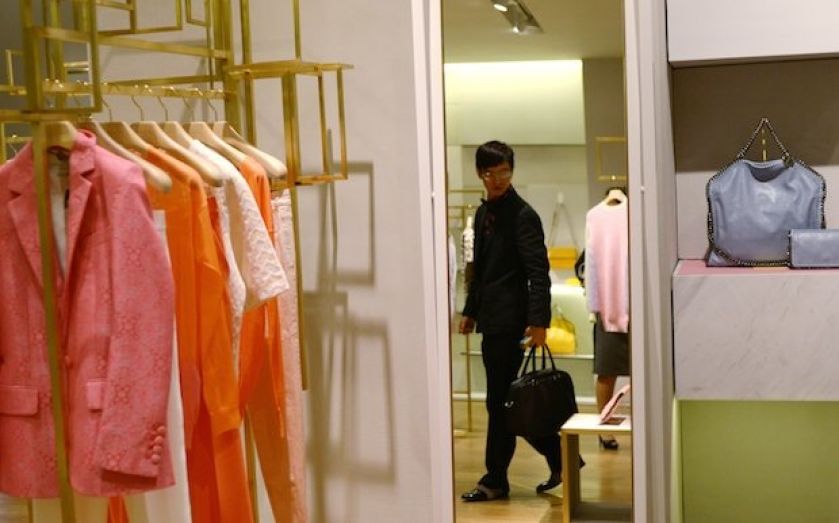 It hasn't been an easy ride recently for luxury brands operating in emerging markets. This week, Mulberry lost its chief executive, following a shock profit warning in January, and brands Hermes, Kering and LVMH have seen their stocks slide over ten per cent since the autumn.
The continued worries about the slowdown in the Chinese economy are perennially referenced by way of explanation, and there are also FX concerns, with the weakness of dollar, yen, rouble weighing heavily on stocks.
But HSBC, although acknowledging the fears, doesn't share them. And that's because of the rise of the Yummy.
In a research paper entitled 'Young, Urban, Male: three reasons to rejoice', analyst Erwan Rambourg, along with two colleagues, explains HSBC's optimistic position in light of this nascent shopper.
1. Young
Rambourg kicks off by explaining that consumers in emerging markets, particularly those in China, seek displays social status earlier on than EU and US counterparts. In fact, it's much earlier – 14 years younger than EU peers, and 25 years before Americans.
Although this could pose problems for bigger brands with less flexibility, HSBC thinks there's an advantage for smaller, more nimble brands. Digital marketing needs to be embraced, says Rambourg, and some will act quicker than others.
2. Urban
Despite recent scares, emerging market growth is still vastly faster than that in developed ones.
China has admittedly seen a few sticky years, with macro doubts, 2013 hit by the anti-corruption campaigns and ongoing slowdown, but demand is returning in specific – and growing – echelons.
Middle classes, based in cities, are going to be booming in countries like China, Russia, Indonesia and Turkey, says Rambourg, with more and more brands and products being added.
3. (Metrosexual) Male
China is "no country for old men", says HSBC. Young women are "starting to move the needle" there, although other markets are actually becoming more male driven.
The bank says "metrosexual" is now becoming a reality. Men are spending more time and money on shopping, and growth is disproportionate.
Trends on cosmetics, leather goods and watches have "developed strongly" in countries like Japan and Korea.
These two markets are inspirations for others, explains Rambourg. And, although men will need investment in the likes of service and tailoring, they're business will prove more cyclical and should be welcome for luxury industry.
Stocks
HSBC has some current favourites:
Burberry – Because of digital savviness and good recruiting capacity. Overweight; target price 1,820p.
Richemont – Has untapped jewellery brands and a strong watch offering. Overweight; target price 106 Swiss francs.
Luxottica – Because of its "captain of industry" status. Overweight; target price €46.
It's also upgrading Hugo Boss to overweight from neutral, and beginning stocks coverage of Emperor, initiating at overweight.
It's kept its neutral rating on LVMH and Christian Dior which, it says, have limited upsides. The same for Swatch and Hengdeli – the former has limited jewellery exposure, and the bank feels "uncomfortable" with recent M&A deals at the the latter.
There's also a message from HSBC about 2014 as a whole: Leaving aside FX, it says, this year "won't be that bad really".
We believe the outlook for the industry sounds optimistic or, more importantly for this report, that investors sound too pessimistic!