In the absence of fresh cash, it will be trade which drives further growth in the UK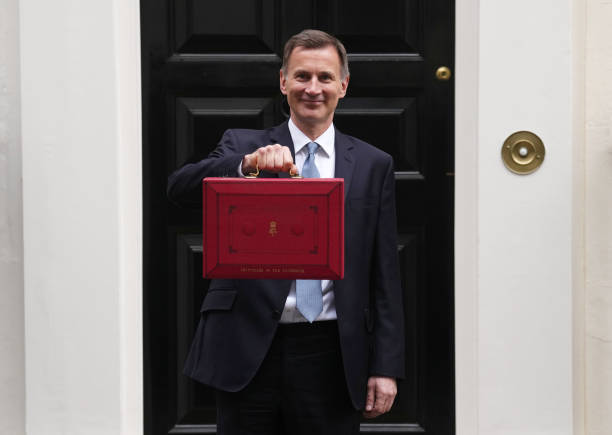 Jeremy Hunt's Budget almost ignored trade. But when cash is short, trade is the ultimate lever to unleash growth in our economy: that's why we must support companies to trade more, writes Chris Southworth
How did we get to a place where potholes are talked about more than trade in a major growth budget? As important as potholes are, they won't fix the economy.
To drive growth, we need transformative programmes that will unleash capital and innovation. Trade can and should be at the heart of the programme. But last week's Budget passed up billions in growth opportunities in favour of fixing potholes.
The Budget red book did to its credit mention custom documents, but somehow failed to mention the Electronic Trade Documents Bill, due to come into force in July. This legislation has the potential to deliver £6bn in trade growth, £22bn in efficiency savings, £1bn in working capital to fund growth while cutting the cost of trade transactions by 80 per cent.
It sounds dull, but the bill would enable the entire trade system to go paperless, removing an enormous amount of pain and friction for all trading companies. It is a thorn in the side of businesses up and down the country, the trade equivalent of potholes, if you will, except with an enormous potential for windfall. From July, every trading company in the world using English contract law will be able to remove paper from their trade system.
But why tinker with one or two trade documents when you can transform the whole system and more, just by leveraging your own legislation?
The government are well intentioned: they say they are committed to trade and Rishi Sunak as prime minister has worked hard to instil more faith in relationships with massive trading partners like the European Union. But they are still moving too slowly.
Take, for example, the fact that trade finance didn't feature in the Budget. It funds 40 per cent of trade but is currently tied up in regulatory knots restricting the flow of short-term working capital to fund SME trade. Much of the budget was not about unleashing huge sums of cash we don't have, it was about clever policies to try and allow the private sector to nudge the UK back towards a position of growth. But trade finance, which is zero to low-risk, is treated the same as other forms of higher risk finance. To have more companies trading, unleashing more finance into the market is central to the solution.
We also need wholesale reform of export support. Export support needs to come from business experts not civil servants. The government should be leveraging all the resources of the private sector. No other competitor country delivers trade support through the government like the UK does. They work in tight partnership with chambers of commerce and sector associations.
In the last 10 years, we have had 20 trade ministers. It's an impossible environment in which to attract investment and build the kinds of export capabilities of our competitors. It's time to bite the bullet, focus government resources where it adds most value and leverage the power of the private sector. The Japanese model, where responsibility is shared by the Japanese Chamber of Commerce and the Department for Trade is exceptional and a good place to start. They can mobilise whole supply chains into overseas markets in a way the UK, with its approach of relying solely on the government, can't. This approach would also save taxpayers up to £1bn over the next 5 years.
International companies are more resilient and grow faster than companies that don't trade. If we want growth and dynamism in our economy, pulling every lever to support more companies to trade should be front and centre of the growth strategy.