If Europe keeps us out of Horizon and other R&I funds, our universities will suffer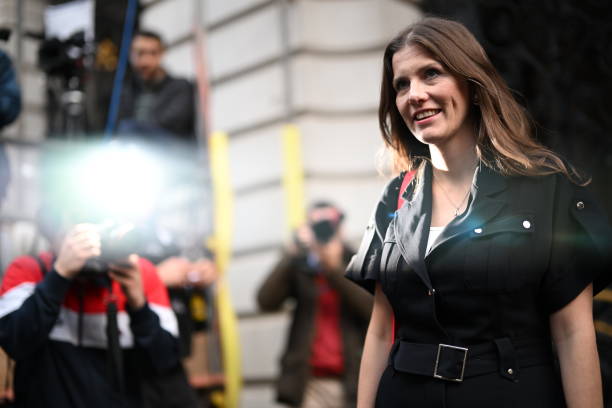 Post-Brexit alternatives to European funding for research and innovation must match previous sums. Without this vital cash, our universities will suffer a terrible blow, writes Paul Boyle
Both Rishi Sunak and Keir Starmer have set out their ambitions for the country to prosper off of the back of critical research and innovation in Britain's universities.
But over the next few weeks and months, these very same projects, 166 across UK universities, will be put at risk as EU funding comes to an end. Something of a contradiction; one which appears to result from a lack of joined-up thinking in government more than any strategic decision making.
One of the most significant consequences of Brexit to our research prospects is the end of this funding, much of which was funded through programmes such as Horizon, the largest scheme of its kind in the world. A sizeable number were also backed by money from European Structural and Investment Funds (ESIF). In the UK, £3.7bn was invested through these funds, specifically the European Regional development fund, in R&I projects between 2014 and 2020. Of those, £576m was for university led projects in England and £376m in Wales.
So this is a sizeable portion of our future innovation.
The position of the UK government, and Universities UK, is that we still hope to associate with Horizon Europe, but much of this hinges on wider, difficult discussions on the Northern Ireland protocol. To the government's credit, considerable effort has been made within BEIS, and its newly split off departments, in designing a credible UK alternative to Horizon, to utilise the £6bn that has been set aside to support future R&I.
In stark contrast, no effort has been put into ensuring innovation projects funded by ESIF can continue. Primarily, it seems, this is because funds that would have been provided to Europe– and are now allocated through the UK Shared Prosperity Fund – sit in the Department for Levelling Up, Housing and Communities which has neither responsibility for, nor expertise in, R&I.
As many as 166 UK R&I projects previously funded by the European scheme are rapidly reaching the cliff edge this year when the funding ends and no alternatives are available. These projects deliver on areas the government has rightly identified as top priority such as "digital transformation", "the push to Net Zero" and "supporting growth in local businesses". Hundreds of jobs are at risk, many in the areas the levelling up agenda is supposed to be supporting most. Indeed, 240 highly skilled jobs in Swansea University alone are at risk in a matter of weeks.
This blind spot exists despite the fact that some years ago Smith and Reid put forward a compelling case for transferring a small part of ESIF replacement funds to allow R&I projects to be supported through the department known until earlier this month as BEIS. This was not done and we are now seeing the consequences.
Instead, the UK alternative will award £2.6bn of funding by 2025, but the wider remit of the funds means far less is available to support successful R&I projects. This means it won't come close to matching the £3.7bn previously available. Locally focused mechanisms also make large-scale, cross-regional collaboration needed for effective R&I projects almost impossible.
Wales will receive £772m, less under the UK scheme than it would have under continued EU structural funding. The 40 university-led R&I projects in Wales previously funded through European investment are now at risk.
Michelle Donelan, now in charge of the mission to make the UK a science superpower, and Michael Gove, who has backed investment zones to encourage knowledge-intensive growth, need to find a way to fill the gap or watch the opportunities in front of us slip away.
You would assume that given the scale of the problem and the number of jobs at risk it would come with a hefty price tag. In fact, it's relatively small. We estimate that ringfencing £170m, or 6 per cent of the UK Shared prosperity fund would provide funding for the continuation of the university-led projects to 2025.
This would provide the space for the university sector, Donelan and Gove, to work together to develop a long-term, sustainable approach to funding this work.
A previous version of this article incorrectly said Wales would receive £772 less under the UK scheme than its EU equivalent. It has now be amended to £772m