How SMEs can boost growth with unified communications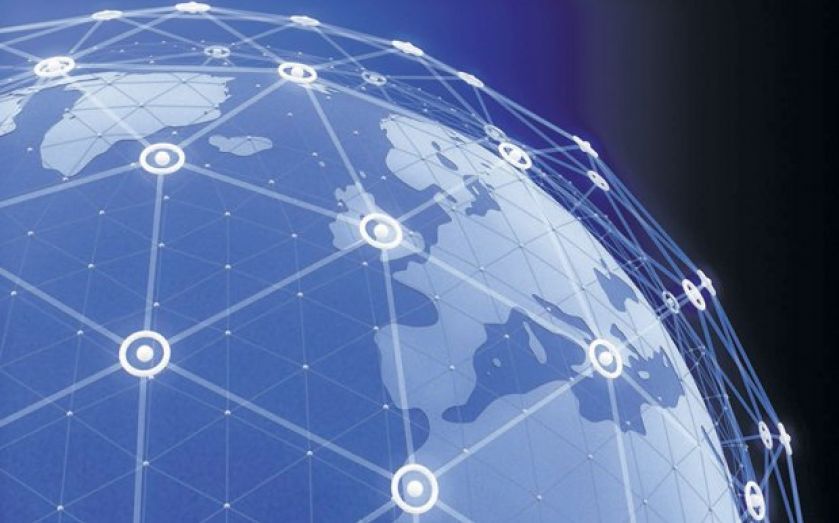 Total communications strategies can unleash productivity and boost collaboration
Managing communications technology is no longer a matter of just maintaining and troubleshooting back-office systems. Powered by technological improvements, including the proliferation of laptops, smartphones, tablets and cloud computing, even small businesses today face a sprawling network of communication channels. And unifying these systems is increasingly seen as a strategic priority.
According to Vodafone's Fluid Society report, nearly 55 per cent of IT directors surveyed say they have seen their communications estate become more complex over the last two to three years, while 70 per cent of businesses now see unified communications as a strategic programme, according to Ovum.
Juggling separate fixed and mobile phone lines, on top of multiple internal email and messaging systems, can be a significant drain on resources for small to medium-sized enterprises (SMEs). And unifying them under one system (often using cloud technology) can unleash big improvements, including better customer responsiveness, productivity increases, and the facilitation of seamless collaboration across business units.
The obstacles to adopting a "total communications" strategy, however, can be high. IT managers will need a water-tight business case to justify the initial outlay; and the fact that many of the benefits may be difficult to quantify beforehand will ring alarm bells for finance directors. But with the pace of technological change on the increase (wearables in the workplace are now on the horizon), and with UK workers gaining the right to request flexible working from July, unified communications initiatives only look set to move up the agenda for SMEs in the coming years.
BOOSTING GROWTH
But first, what is unified communications? To help clear up what can be a mystifying term, Vodafone's Fluid Society report asked 300 IT directors how they would define it. Each business has its own challenges, but some key words emerged repeatedly – "centralised", "seamless", "media agnostic" and "real-time". Essentially, unified communications is an integrated communications system that makes it easy for people to collaborate with their colleagues and customers, giving them better operational agility, better customer engagement, and better connected employees. Around 56 per cent of private sector organisations surveyed for the New IT Crowd report said that supporting a wider range of devices was the main driver of complexity in communications technology. And bringing all these machines into a seamless network, with minimal communications time lag, is one of the central tasks of unified communications.
Migrating fixed phone lines to non-geographic numbers via the cloud is often the first step. Corporate services company Hogg Robinson, for example, used to have a relatively sprawling communications estate, spread over nine UK sites. It manages and analyses clients' corporate travel needs, and has developed an advanced backend system to process the requisite information. When issues arise (an airline strike, or a volcanic ash cloud), customer-facing staff needed to be able work out solutions for clients, regardless of time or location. Merging all fixed and mobile communications, through a single platform, means staff can work more flexibly, improving responsiveness, and helping to boost efficiency. Wherever they are, clients can now contact them by calling a landline number. And staff can more easily communicate and share information with each other on the move.
ORGANISATIONAL CHANGE
Keeping up with the latest communication technologies can be challenging, and will require structural change in many SMEs. As outlined in Vodafone's The New IT Crowd report, technical staff previously tasked with managing existing systems will need to take a more forward-looking role in an age of unified communications. Around 86 per cent of IT directors surveyed said they felt they needed to think more about the "strategic and transformational role" of technology in the workplace.
At the same time, IT staff are being pulled in the direction of end users. Andrew Brown, executive director of enterprise research at Strategy Analytics, says IT departments are no longer the sole gatekeepers of technology choices – trends such as bring your own device (BYOD, see chart) mean staff have a say in the technologies being bought, with IT left to knit the disparate networks together. "With more buying decisions being made by end users, IT is now charged with a different set of expectations". Unified communications requires that business applications are "straightforward and usable with little to no training, and back office systems seamlessly integrated," Brown says.
If the task for IT staff isn't enough, Vodafone's Fluid Society report found that 36 per cent of businesses using unified communications said they now spent more on communications than before. Just 26 per cent have ended up spending less, with 34 per cent saying it was cost neutral.
BEYOND BUDGETS
But the same report found that 96 per cent of those who have adopted unified communications would recommend it to others. And focusing purely on the immediate cost obscures much of the value of a total communications strategy. By facilitating more flexible working, for example, unified communications can bring long-term productivity and staff retention benefits. A 2013 report by the RSA and sponsored by Vodafone, The Flex Factor, estimated the value of these productivity improvements at £4,200 per year per employee. Switching to cloud-based unified communications, meanwhile, is estimated to bring a 15 per cent productivity gain, according to Vodafone's Fluid Society report. The same research found that around 84 per cent of firms surveyed now use video conferencing to collaborate more effectively. And companies like Web-Translations, a website translation and localisation service, are using telecollaboration software in order to link freelancers based around the globe.
Where unifying communications doesn't present immediate cost savings, many SMEs find that new ways of working will see them reap rewards in the long term.
THE UNIFIED CUSTOMER EXPERIENCE
Many of the benefits of unified communications centre on internal productivity improvements, or the facilitation of collaborative working. But SMEs also face the challenge of managing numerous customer contact points, and a total communications strategy can help ensure a consistent customer experience is delivered.
Aspen Concepts, a retail interior design and fitting company, adopted a unified communications system to make sure that calls from customers and suppliers were automatically routed through to the right division, rather than having to be transferred from office to office manually (see interview on page 24). And the changing technological landscape is seeing customers engage with brands across multiple channels. Vodafone's Have a nice day! report found that 23 per cent of 18 to 24 year-olds want to use Facebook more to engage with brands, with 19 per cent saying the same of Twitter. But 48 per cent want the first person they speak to about an issue to be able to resolve it. The importance of having seamless communications between the teams or individuals responsible for the multiple channels has never been more pressing, and unified communications consultant Don Van Doren has argued that internal instant messaging systems could play a key role in quickly finding the people qualified to deal with customer issues in the business.