This is how far Tesla's Model S electric car will get you across the UK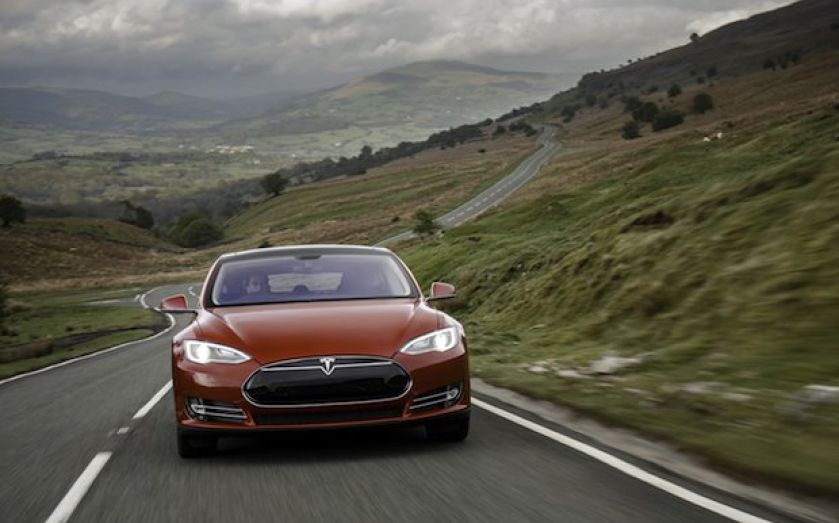 This weekend, Elon Musk brought his electric car to the UK.
Obviously we already have electric cars, but the Model S – the luxury saloon of Tesla, Musk's company – is a cut above the rest. And in a matter of months, it'll get you across most of the UK and Europe.
Speaking at the launch, Musk said of the right-hand drive vehicle, which'll set buyers back between £50,000 and £100,000:
It was very important to create a car that won on the merits of being a car itself – because there's a limited number of people who will suffer for the environment.

We wanted to show that it was possible for an electric car to be one of the best cars in the world. That's necessary in order to change people's minds.
Its arrival in the UK is part of a government scheme, touted by Nick Clegg, to seriously up the use of electric cars. Musk is lending his expertise to the initiative which, he says, will cost tens of millions of dollars. He's told reporters that he plans to establish an R&D centre, possibly in the West Midlands, which'll employ 200 people.
The Tesla-led expansion will be rolled out over the next two years, and Musk said he expects customers "to be able to travel the length of the UK for free using our superchargers within the next 18 months." And by the end of this year, customers will be able to travel almost anywhere in Europe.
The (super)chargers, which hit batteries with up to 120 kilowatts of current, are free for Tesla drivers. They are, however, super fast. They can replenish half a car's charge in as little as 20 minutes, and are being installed along main roads and near amenities.
At the moment, the company's energising nearly one supercharger every weekday, and there are 19 supercharger locations in Europe and 125 worldwide.
When it comes to development in London, Musk said:
We are looking at locations across the capital to place our first set of inner city superchargers.

Our plan for routes to other cities in the UK is still on target for the end of the year, but we are also announcing this new initiative in order to best serve our London-based customers.