Hotel quarantine: What do the new rules mean for arrivals travelling to London?
The long-delayed hotel quarantine policy for some England arrivals will begin next week, in an attempt to control the spread of Covid-19 infections and stop new virus variants entering the country.
UK and Irish residents arriving in England from 33 countries including Portugal, South Africa and Brazil now face a mandatory quarantine period of 10 days at an airport hotel – costing them £1,750 – from Monday.
The three-part quarantine-testing-enforcement policy is based on arrivals to England. Non-essential travel is currently banned across the UK, including trips abroad.
Currently, foreign nationals from high-risk countries, such as South Africa, are already banned from entering the UK. Boris Johnson said the hotel quarantine will apply to British nationals and UK residents coming home from these 33 destinations.
Here's what the new rules mean for those crossing the border into the UK:
What countries are affected by hotel quarantine?
Currently, arrivals from 33 countries face an entry ban for foreign nationals.
UK citizens and residents can still enter but will now have to go through managed isolation at a hotel quarantine for 10 days from time of arrival.
Quarantine stays must be booked ahead of time through the government's new portal.
They are are: South Africa, Brazil, Portugal, Angola, Argentina, Bolivia, Burundi, Botswana, Cape Verde, Chile, Colombia, Democratic Republic of Congo, Ecuador, Eswatini, French Guiana, Guyana, Lesotho, Malawi, Mauritius, Mozambique, Namibia, Panama, Paraguay, Peru, Rwanda, Seychelles, Suriname, Tanzania, Uruguay, the UAE, Venezuela, Zambia, Zimbabwe.
Hancock said anybody who was in any of the 33 countries above must declare it in their passenger locator form – even if they did not come directly from there – and to not do so will become a prisonable offence.
UK citizens and residents can still enter England, but must be bussed to hotel quarantine.
There was no detail on how arrivals who did not fly direct from the banned country would be checked to ensure they quarantine.
Travellers do have to state where they've previously been on their passenger locator form.
Where you will stay and for how long?
Arrivals from these countries will be transported to hotels for a quarantine of 10 days.
Only eight airports will offer rooms for travellers: Heathrow, Gatwick, London City, Farnborough, Birmingham, Glasgow, Edinburgh and Aberdeen.
Travellers from high-risk countries arriving to any other airports will have to change it to one of the above airports.
Upon arrival travellers will have to give Border Force staff their passenger locator form, passport, and negative test result.
They will then be escorted through the airport with other travellers and taken to the hotels by specially provided transport.
The government has secured contracts with 16 hotels close to airports and sea ports, resulting in around 4,600 rooms available for arrivals from these 33 countries to book their quarantine stay.
At the end of the 10 days, travellers will be returned to the airport they arrived at.
When will the policy begin?
The policy will be for all arrivals from 33 countires starting on 15 February.
From Thursday, would-be arrivals will be able to book their hotel quarantine stay and/or at-home PCR tests for days two and eight.
This must be done before travelling. Passengers must also get a negative coronavirus test three days before departing, and fill in their passenger locator form.
How much will hotel quarantine cost?
The quarantine and testing packages will start at £1,750, for one adult. The costs of the stay must be met by the traveller.
For an additional adult in the same room, it will be £650 more. For a child between the age of 5-12, it will be an extra £325.
Children under the age of 5 will not cost extra. The government says that this is because they will not be tested for Covid.
For those facing significant financial hardship as a result of this charge, there will be an opportunity to apply for a deferred repayment plan when booking.
This is only available for individuals who already receive income-related benefits. The fee will have to be paid back in monthly instalments over 12 months.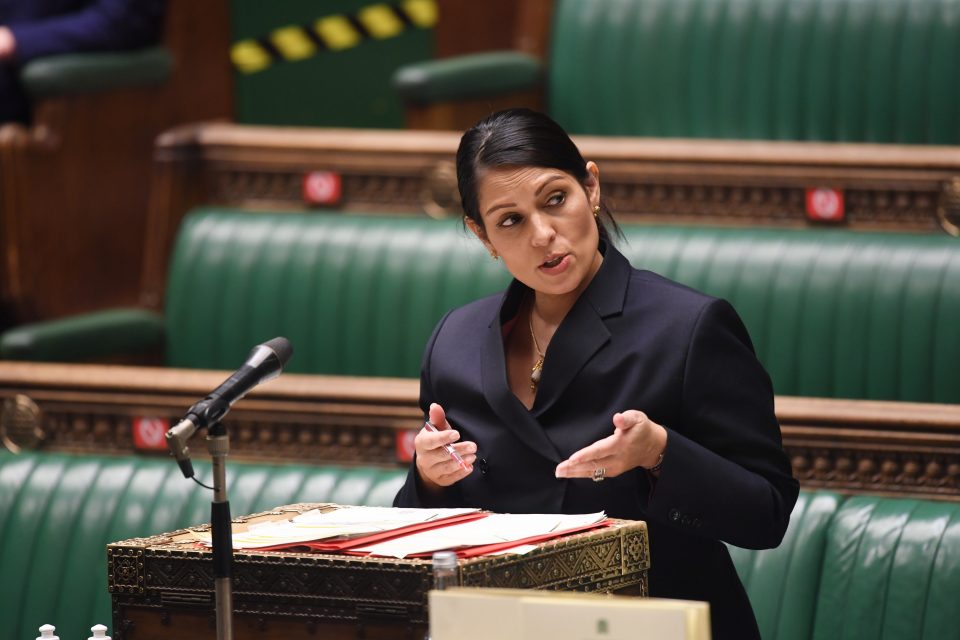 How will arrivals staying at hotel quarantine be managed?
Hotels offering quarantine stays will not be open to the public.
People will not be allowed to mix with other guests and must stay in their rooms throughout the quarantine stay, except for in a limited set of circumstances.
Travellers will also be required to take a coronavirus test on day two and day eight of their stay.
If either of these come back positive, then the person must stay in quarantine for 10 days from the date of the test.
If the tests come back negative you will still have to complete the full 10 days in quarantine.
Security personnel will be present at hotels to enforce the rules.
How else is the government trying to reduce traveller numbers?
All arrivals to the UK will be required to pre-book home PCR Covid-19 tests for days two and eight after they arrive back into the country.
If either result comes back positive, the arrival must self-isolate for a further 10 days.
Airlines will now be required to check that passengers leaving the UK are travelling for essential reasons only. They will be fined if they do not check.
Patel said the departure checks will "mirror" the passenger locator form required for UK arrivals.
"We will introduce a new requirement so that people wishing to travel must first make a declaration as to why they need to travel," Patel said.
What are the penalties for failing to comply?
The government will take a hard line on quarantine flouters, with penalties of £1,000 for any international arrivals who do not take a first mandatory test, £2,000 for anyone who  refuses to take a second mandatory test, and £5,000 — rising to £10,000 — for arrivals who fail to quarantine at designated hotels, Hancock has said.
Those who do not comply with the hotel quarantine policy have also been threatened with 10 year jail terms, though this has been widely ridiculed.
Is there industry compensation or support?
Dozens of MPs today added their support to airline bosses' calls for industry specific support, such as compensation.
Tthe CEOs of British Airways, Easyjet, Virgin Atlantic and Jet2 had warned the Prime Minister to avoid a blanket hotel quarantine policy for all UK arrivals, and also pushed for financial help.