Hands up if you've ever heard of Bitzlato… anybody? No? Us neither
The week in review
with Jason Deane
Bitzlato who?
I'm going to fess up and admit that until earlier this week I'd never heard of Bitzlato and assumed it was a coffee at Starbucks.
Turns out it was a small exchange that does appear – allegedly – to have been laundering money in the hundreds of millions and dealing with ransomware funds. Much of this money ultimately ended up in Binance's accounts, but although Binance is facing its own legal issues right now, there's no suggestion that they were in any way involved as can be seen in this article.
This is not the only casualty of the "Great Crypto Clear-out" this week as, just a few hours ago, Genesis, part of Barry Silbert's DCG group filed for Chapter 11 bankruptcy, citing exposure to Three Arrows Capital and FTX's collapse earlier in the year. You may recall that Genesis and Gemini have been having a very public battle over $900m owed from the former to the latter over the last few weeks, but it's also worth noting that Gemini itself has just been charged with violating securities laws by the SEC.
Meanwhile Nexo has settled its own case with Mr Gensler by handing over $45m in penalties and fines, although it is still facing an ongoing probe into money laundering in Bulgaria.
Phew. Does it ever stop?
Well, not according to Jamie Dimon of JP Morgan Chase who, during an interview on CNBC this week claimed that Bitcoin would not stop at 21 million coins in a spectacular (and extremely embarrassing) public admission that he still has absolutely no idea how Bitcoin works or even, apparently, what it happening in the world around him. If this man was looking after my money, I'd be getting worried about now.
In macroeconomic news we were all buoyed to see that UK inflation dropped to a mere 10.5% as our money continues to devalue at a rate not seen since the 1980's. While the powers-that-be celebrate this tiny reduction in the rate of loss of purchasing power whilst taking tax payer funded jets to visit hospitals where nurses are striking because they can't possibly afford to feed themselves on the disproportionately small wages they're given, the rest of us aren't convinced.
Perhaps it's no wonder that Bitcoin's price has continued its steady rise this week and is finding a new level – at least for now – around the $21,000 level. Against the backdrop of failing money and an industry that is going through a very necessary cleansing process, it is now, more than ever, the most sensible option.
And, as if to drive home the point, while the rest of the crypto industry airs its dirty washing, Bitcoin continues to demonstrate its purity in more ways than one with the latest report from the Bitcoin Mining Council showing continued improvements in efficiency and renewable energy mix. Bitcoin mining uses far less power, for example, than that used by computer games and Christmas lights and has now reached almost 60% purely renewable energy sources, cleaner than any industry or country on the planet.
There's a great nine minute video highlighting the key points and it's well worth a watch if you're not up to speed on the latest developments.
Anyway, it's the weekend, so I'm off to Snetterton race track now for some much needed driver training as I start my first season as a rookie driver for Bitcoin Racing in this year's Nankang Tyre CityCar Cup Challenge.
And you know what? I think I'll stop for a Bitzlato on the way.
Have a great weekend!
Fancy £40 in FREE Bitcoin? Well, if you don't yet have a Luno wallet, you can grab yourself a nice little weekend bonus! Simply download the Luno app from the app store and enter code UDDT79 in the rewards tab (or sign up using this link) and, as soon as you buy your first £100 in any crypto, £40 will be added to your balance. That's it! Enjoy!*
*18+, UK Resident, new Luno users only. Exchange transactions excluded.
Yesterday's Crypto AM Daily in association with Luno
In the markets
The Bitcoin economy
*Data can be found at https://terminal.bytetree.com/ 
Total crypto market cap
The total capitalisation of the entire cryptocurrency market at time of writing is currently $975.171 billion.
What Bitcoin did yesterday
We closed yesterday, January 19, at a price of $21,086. The daily high yesterday was $21,163, and the daily low was $20,685.
Bitcoin market capitalisation
Bitcoin's market capitalisation at time of writing is $403.35 billion. To put it into context, the market cap of gold is $12.728 trillion and Tesla is $401.57 billion.
Bitcoin volume
The total spot trading volume reported by all exchanges over the last 24 hours was $21.308 billion. High volumes can indicate that a significant price movement has stronger support and is more likely to be sustained.
Volatility
The price volatility of Bitcoin over the last 30 days is 31.94%.
Fear and Greed Index
Market sentiment today is 51, in Neutral.
Bitcoin's market dominance
Bitcoin's market dominance today is 43.33. Its lowest ever recorded dominance was 37.09 on January 1 2018.
Relative Strength Index (RSI)
The daily RSI is currently 74.33. Values of 70 or above indicate that an asset is becoming overbought and may be primed for a trend reversal or experience a correction in price – an RSI reading of 30 or below indicates an oversold or undervalued condition.
Convince your Nan: Soundbite of the day
"In September, I went to New Hampshire to present the Benefits of Bitcoin mining to their new crypto commission. Today that commission has released its report. The findings?

– Mining can be good for the grid

– Mining can be good for renewables

– Mining is a flexible load"

Dennis Porter, CEO & co-founder of the Satoshi Action Fund
What they said yesterday
Another sustainable breakthrough for Bitcoin…
Bitcoin coming for real estate next…
Welcome to the future…
Would you like to help spread the adoption and education of Bitcoin in the UK and even stack some Sats while you're doing it? Well, now you can!
The Bitcoin Pioneers community, backed by Barry Silbert's Digital Currency Group, was created to introduce Bitcoin to a mainstream audience in a meaningful way and now has members right across the UK.
We share tips, stories and ideas on how to encourage others to try Bitcoin for the first time. And, thanks to support from Luno, each Pioneer gets £500 of Bitcoin a month to share with beginners, helping them get started.
So, if you're passionate about Bitcoin, why not join today? Click here to find out more!
All feedback on Crypto AM Daily in association with Luno is welcome via email to James.Bowater@cityam.com 🙏🏻
Crypto AM: Editor's picks
Sam Bankman-Fried: A tissue of lies soaked with fake tears?
Three-in-four wealth managers are gearing up for more cryptocurrency exposure
Crypto.com granted FCA licence to operate in UK
Q&A with Duncan Coutts, Principal Technical Architect at IO Global
Jamie Bartlett – on the trail of the missing 'Cryptoqueen'
MPs are falling silent over potential of cryptocurrency
Erica's 'Crypto Wars' handed honours in Business Book Awards
'Let people invest': Matt Hancock makes case for liberal crypto rules
Explained: Why the Treasury is so sold on stablecoins
Fears crypto is used to avoid sanctions 'misplaced,' says Matt Hancock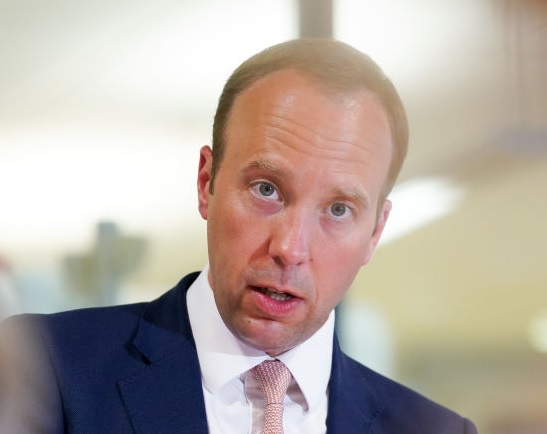 The cryptocurrency fundraisers behind Ukraine's military effort
Crypto AM: Features
Crypto AM: Founders Series
Crypto AM: Industry Voices
Crypto AM: Contributors
Crypto AM: In Conversation with James Bowater
Crypto AM: Tomorrow's Money with Gavin S Brown
Crypto AM: Mixing in the Metaverse with Dr Chris Kacher
Crypto AM: Visions of the Future, Past & Present with Alex Lightman
Crypto AM: Tiptoe through the Crypto with Monty Munford
Crypto AM: Taking a Byte out of Digital Assets with Jonny Fry
Crypto on the catwalk
Crypto AM: Events
Cautionary Notes
It's definitely tempting to get swept up in the excitement, but please heed these words of caution: Do your own research, only invest what you can afford, and make good decisions. The indicators contained in this article will hopefully help in this. Remember though, the content of this article is for information purposes only and is not investment advice or any form of recommendation or invitation. City AM, Crypto AM and Luno always advise you to obtain your own independent financial advice before investing or trading in cryptocurrency.
All information is correct as of 08:00 BST