Greener, healthier Cities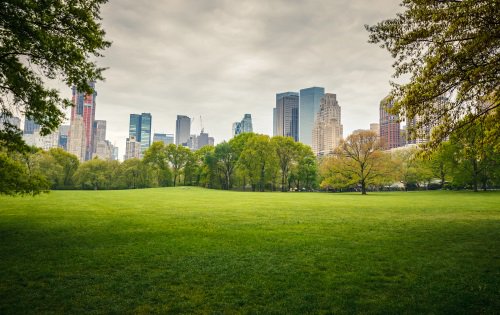 Charity Trees for Cities has announced the beginnings of new woodland in Little France Park in Edinburgh thanks to £300,000 in funding from players of People's Postcode Lottery.
This funding will enable Trees for Cities, the only urban tree-planting charity that operates across the UK, to achieve its goal of planting one million trees by 2020. It wants to make cities up and down the country greener, happier and healthier.
Also coinciding with International Day of Forests 2018, volunteers from People's Postcode Lottery planted new trees including Pedunculate Oak, Scots Pine, Rowan, Silver Birch and Downy Birch. With the theme of International Day of Forests this year being Trees and Sustainable Cities, it made perfect sense to create a new green space in Scotland's capital – the seventh most crowded city in the United Kingdom. There, the benefits of urban trees will help to combat noise and air pollution, as well as boost physical and mental health.
Trees are one of our most vital natural assets, and we are committed to ensuring more communities in more cities across the UK can enjoy their many benefits. We are thrilled to have been awarded funding from players of People's Postcode Lottery. This support over the next three years will be significant in enabling us to grow our impact and achieve our goal of planting one million trees by 2020.We're delighted to kick-start the partnership with their staff playing an active part in this exciting project, our first in Scotland's capital. Kathy Silenga, Trees for Cities UK Projects Manager.
This project is being delivered in partnership with the Edinburgh & Lothians Greenspace Trust and the City of Edinburgh Council, and is part of the wider Craigmillar Masterplan. Little France Park has been earmarked as a new green space for over 15 years. The tree-planting project has been developed over the last three years and is the next step in the delivery of the new Little France Park.
Engaging with local schools and volunteers of all ages through community planting events, Trees for Cities will plant a total of 7,000 new trees that will greatly enhance the landscape and increase the biodiversity in the area.
I'm delighted to be able to join Edinburgh and Lothian Greenspace Trust this week to plant trees in Little France Park. Planting trees is crucial to keeping the local wildlife and environments healthy and, in turn, improving our own wellbeing. The Greenspace Trust does great work in my constituency and throughout Edinburgh and Lothian improving public spaces, and I had a fantastic afternoon. Ash Denham MSP also joined in the planting efforts.
Beyond the environmental benefits, there are significant social benefits to this project. Evidence shows that biodiverse natural environments are associated with good health and wellbeing. By engaging local people in creating the new woodland, Trees for Cities hopes to bring communities together to make a positive change to their local environment.