UK consumers have the 10th most valuable pensions, bank deposits and securities in the world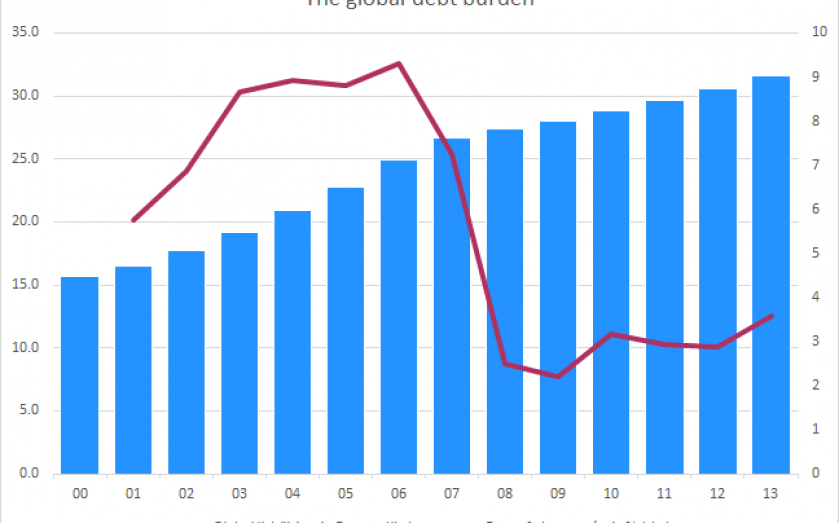 Global debt has been growing again since the crisis while financial assets have reached a new high of €118tn.
According to the Allianz Global Wealth Report, the world has seen the biggest asset growth since 2003, with the UK sitting pretty as the fifth-fastest growing country listed.
The newly-preserved union comes in at 10th on the list of countries with the highest net financial assests per capita.
Analysing gross financial assets by year shows that, globally, there was a dip after 2007 and that since 2011 we have been charting new heights:
Not all assets have grown equally however. Here is how the main three asset classes, bank deposits, pensions, and securities have fared:
The report says that the UK saw strong financial asset growth with combined asset growth of 8.3 per cent – "significantly above the European average." The UK is tenth on the list of countries with the highest net, per capita financial assets:
But the UK's year on year change for the same measure puts it fifth:
The report does howver come with some warnings for the UK:
Savings efforts, however have been reduced considerably during this period, namely by one third compared with 2007. Allianz believes that the low yield environment is taking its toll on British savers.

At the same time, credit growth in the UK has slowed down drastically since the financial crisis.

Compared to 2007, British households' liabilities in 2013 increased by only 2.9 per cent in total. Nevertheless, household debt in the UK is higher than the European average.
Debt is a global issue, and it rose at its fastest rate since the crisis. However, when measured as a percentage of nominal GDP, it fell again last year dropping 0.5 percentage points to 65.1 per cent. The improving ratio is the preserve of the developed economies, as you might expect. China is famously sitting on ever-rising levels of consumer debt.
From the report again:
The drop in the debt ratio since 2009 comes in at 6.4 percentage points. This deleveraging is, however, solely attributable to the developed countries, and first and foremost to the US, where 15.5 percentage points have been sliced off the ratio over the past four years. In the emerging markets, on the other hand, the debt burden is rising more or less continuously, also in relation to economic output, particularly in Asia (excl. Japan).