Furious 7's stunning box office sends Universal roaring towards a record year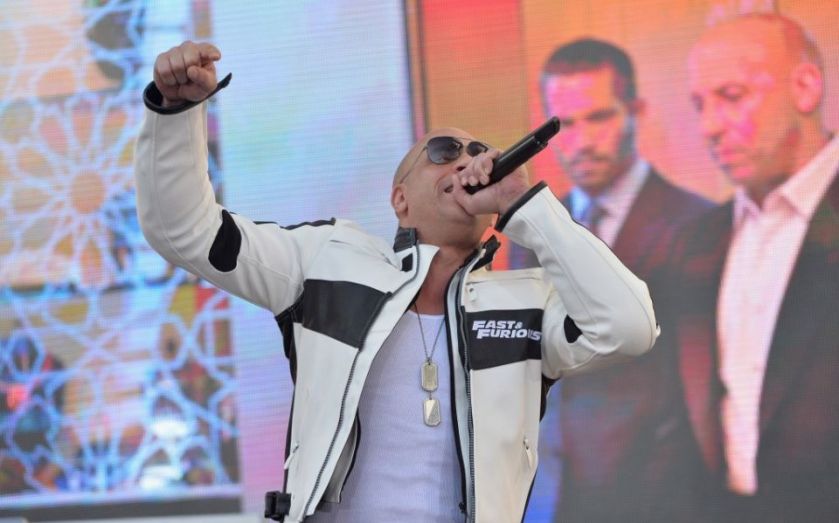 After Furious 7 roared to a record box office last weekend, its distributor Universal is on track to enjoy its best-ever year in 2015.
So far, the five films put out by the iconic Hollywood studio have made almost $410m (£280.5m) thanks to the runaway success of both Furious 7 and Fifty Shades of Grey, which have made $183.7m and $165.6m respectively.
Furious 7, which features an all-star cast including Vin Diesel, Dwayne "The Rock" Johnson and a posthumous performance from Paul Walker, was released last Friday but has already pulled in just under $500m at the international box office.
In the US, the seventh installment of the Fast and Furious franchise made $147.9m last weekend – the most lucrative opening weekend in the studio's history and of any film released in April.
Despite having only had a week in cinemas so far, the blockbuster already stands as the highest-grossing film of 2015 so far.
The Fast and Furious franchise is Universal's biggest earner, having made a cumulative $1.1bn for the studio since Vin Diesel and co first put the pedal to the metal back in 2001. The three most recent installments of the series are also Universal's three biggest-ever opening weekends.
Part of Furious 7's success comes not only from its eye-popping set pieces (cars parachuting out of planes, jumping from skyscraper to skyscraper) but also from its diverse ensemble cast. Hispanic moviegoers made up 37 per cent of the film's audience last weekend, according to Universal's exit polls, an large increase on an average of 23 per cent. Around 68 per cent of the audience for Fast and Furious 6 was non-caucasian
With Furious 7 sure to keep racing away with revenues for a number of weeks yet, and a number of future blockbusters to come, Universal looks well set to make 2015 its best-ever year at the box office.
Only once before has the studio made more money at this point in the year. In 2012 Univseral had made $416.1m and went on to make $1.3bn.
That total is likely to be exceeded this year, thanks to the forthcoming releases of franchise installments Jurassic World and Ted 2 as well as biopics of popular contemporary figures such as Steve Jobs. The original Ted movie made $218.8m, the studio's 12th highest-grossing film of all time while The Lost World: Jurassic World made $229.1m back in 1997 making it the studio's 10th best performing film at the box office.