Pound falls to five year low against the dollar on disappointing construction data as European shares hit their highest in 15 years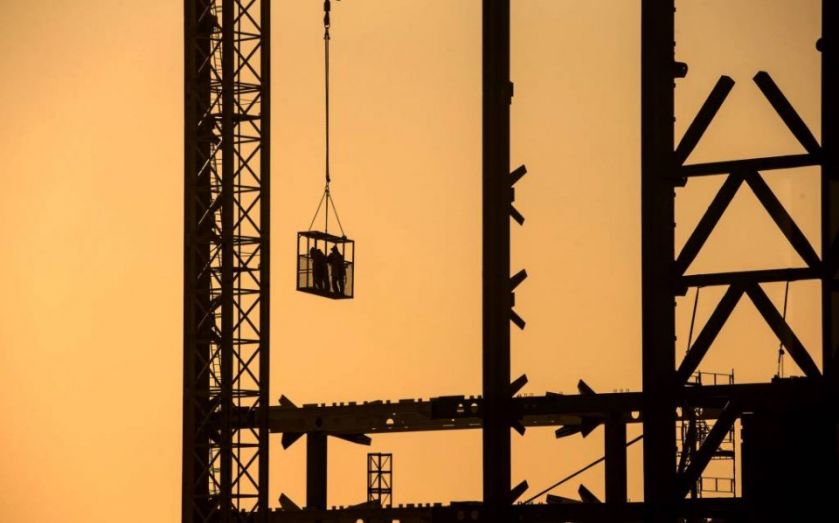 The pound fell to a five-year low in mid-morning trading after data from the Office for National Statistics (ONS) showed weak growth in the industrial and construction sectors.
The currency dropped 0.64 per cent to $1.4619 in early afternoon trading, having dipped as low as $1.4605, after growth in the UK's industrial output fell to 0.1 per cent in February, lower than the 0.4 per cent analysts had expected. Construction output, meanwhile, fell 0.9 per cent in February, significantly down on forecasts of two per cent growth.
Although the construction sector has fared reasonably well as the economy recovered, recent signs have suggested falls in activity. Data published yesterday by Halifax suggested house price growth in the UK fell to 8.1 per cent in the three months to March, down from July's peak of 10. per cent, while January's construction figure showed output had fallen 2.5 per cent, the fourth decline in five months.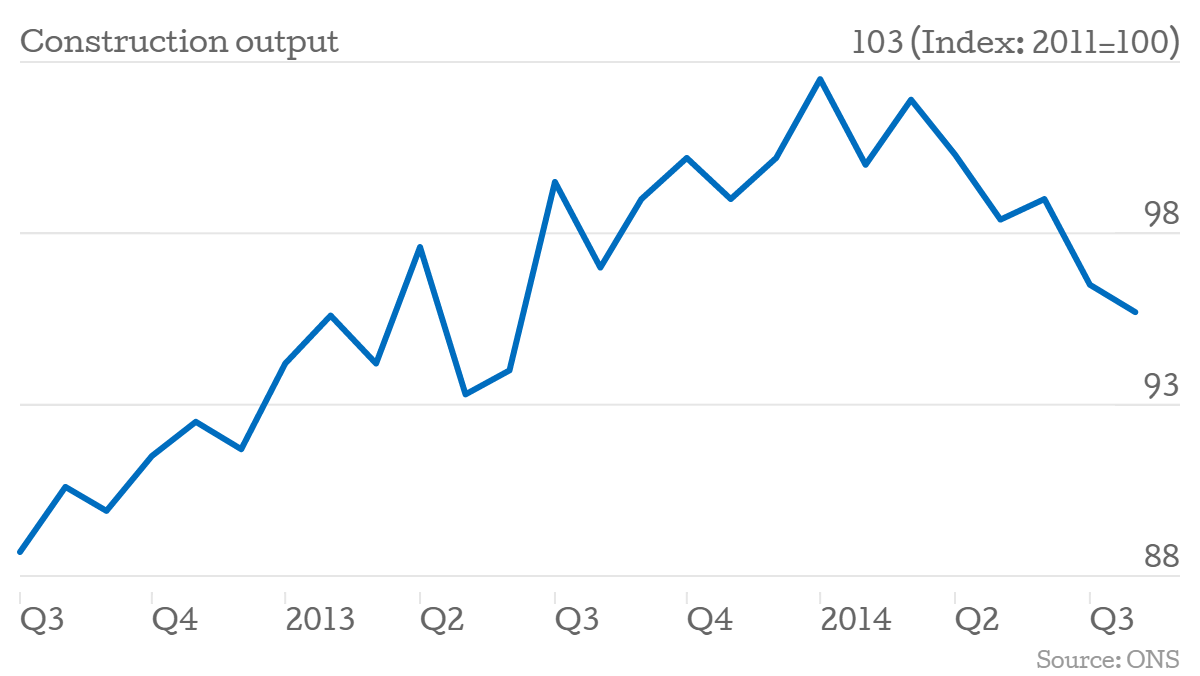 However, Howard Archer, chief European and UK economist at IHS, offered some hope for the sector: "It has to be said though that it is highly questionable whether construction output really has been as weak over the past five months as portrayed by the ONS data.
"It is markedly at odds with still very decent survey evidence for the sector."
The euro also fell in early trading, to $1.0637 against the dollar – 2.7 per cent lower than it started the week, and its lowest since mid-March.
The currency has been hit by uncertainty over Greece – while data showing French industrial production failed to grow between January and February knocked it this morning.
However, shares fared better. The FTSEurofirst 300 share index became the latest to bounce back this morning, after it leapt to 1,637 points in early trading – the index's highest level since 2000.
European stocks were following a trend set by the Japanese Nikkei, which overnight hit 20,000 points for the first time since April 2000. Yesterday, France's Cac hit a seven year high.
In London, the FTSE 100 started the day 0.44 per cent higher, at 7,046, pushed up by pharmaceutical giant Shire, whose shares rose 4.24 per cent to 5,652p and housebuilder Barratt, whose shares rose 2.68 per cent to 555.5p. Germany's Dax rose 0.56 per cent higher and the Cac 40 opened 0.27 per cent higher.
The rise in shares is a further suggestion of the strength of the recovery in global stocks. In March the FTSE 100 closed at 7,000 for the first time, while across the pond, the Dow and the S&P 500 set their own records in February.