Markets live: US stocks dip on stimulus fears after miners pull FTSE 100 lower
The FTSE 100 sank sharply today as traders appeared to react negatively to the Bank of England's relatively upbeat assessment of the UK economy, amid fears of a lack of fresh US stimulus.
The UK index dropped 1.32 per cent to 6,024 points by 4pm, after the Bank said the economy would fall less sharply than expected in 2020. 
However, the Bank also warned the recovery would take longer – until the end of 2021.
Meanwhile European stocks all slumped and Wall Street appeared mired in the red as it appeared unlikely that a new US stimulus will get through Congress.
France's Cac sank 0.89 per cent while Germany's Dax fell 0.37 per cent. And the Dow was flat, while the S&P 500 slipped 0.18 per cent. The Nasdaq was down 0.17 per cent at 4pm.
Chris Beauchamp, senior analyst at trader IG, said: "Hopes of progress on a fresh US stimulus bill are beginning to fade, while concerns rise about the pace of the jobs recovery in the world's largest economy in the wake of yesterday's ADP employment report.
"Investors have become increasingly concerned that, having struggled to develop a coherent response to the virus itself, the US will now fumble its plan to save the economy.
"Equities in all geographies look vulnerable to a correction, having rallied in no small part on the assumption that government largesse would continue."
What did the Bank of England say?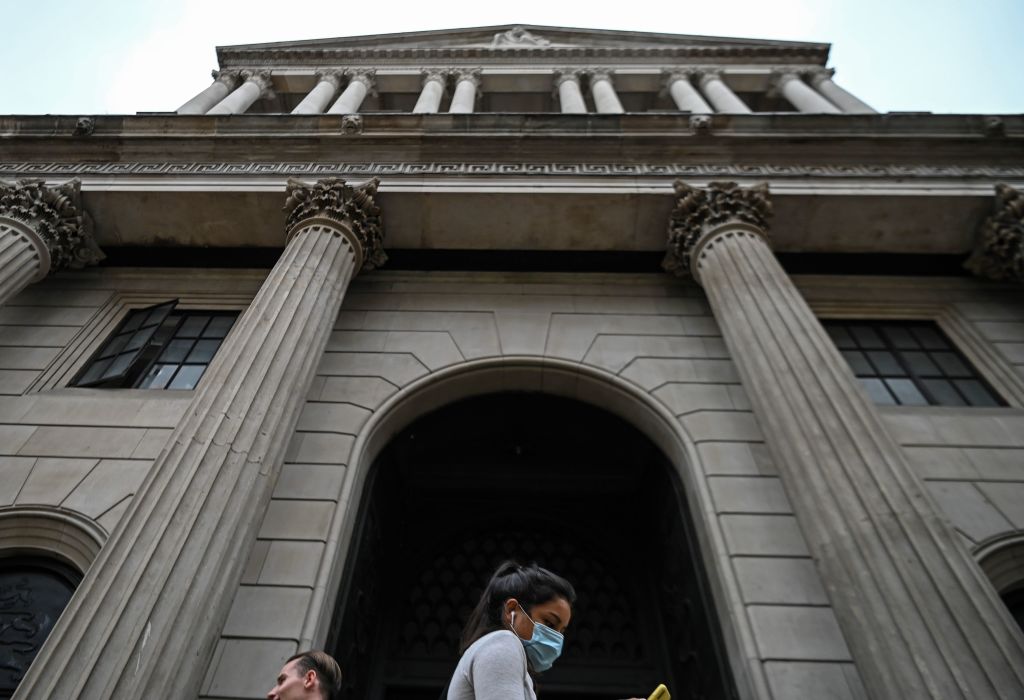 Its Monetary Policy Committee (MPC) predicted a 9.5 per cent contraction for this year, followed by a nine per cent climb in 2021.
That is better than its May scenario of a 14 per cent drop in 2020, followed by a 15 per cent increase next year.
And the Bank of England also predicted UK unemployment will hit 7.5 per cent by the end of 2020, better than its previous prediction but still high.
And it warned the recovery will take until the end of 2021, as opposed to a previous prediction of the second half of that year.
No more V-shaped recovery?
City commentator David Buik said of the FTSE 100's early fall: "I suspect that investors were none too impressed with the BOE/MPC'S prognosis on the UK economy. 'V-shaped' recovery? Don't think so."
The Bank left record low interest rates unchanged at 0.1 per cent but did not rule out negative rates in future.
It also stuck to its £745bn of asset purchases this year, designed to inject liquidity into the UK's banks.
But while the pound jumped by a third of a per cent, the FTSE 100 fell sharply into the red.
"The Bank of England seems a lot less convinced by the prospect of a V-shaped recovery for the UK economy than even just a few weeks ago," Tom Stevenson, personal investment director of Fidelity International, said.
While household spending and the housing market are now reviving, unemployment looks set to rise sharply once the job retention scheme ends in October.
BoE predictions 'too optimistic' for FTSE 100
"If anything, their unemployment targets may be a little on the optimistic side," CMC Markets' chief analyst Michael Hewson said, "along with their predictions of the strength of any recovery".
"Their predictions for credit losses of around £80bn also seem a little on the low side, given the potential for future localised outbreaks and lockdowns."
Ruth Gregory, senior UK economist at Capital Economics, said "the Bank's forecasts look a bit too optimistic to us".
She pointed to minutes saying the MPC's medium-term projects were "less informative… than usual", and that GDP risks remain skewed to the downside."
"So the MPC still doesn't seem to have much faith in its own forecasts," she added.
FTSE 100 miners retreat
Glencore led the retreat among the FTSE's miners shedding 6.82 per cent as the index's biggest faller. It reported a more than four per cent on a half year net loss of $2.6bn after taking $3.2bn in coronavirus-related impairments.
It also announced it would scrap its previously deferred dividend in a bid to bolster its balance sheet amid a slump in commodities.
BP and Shell are also down 3.08 per cent and 2.2 per cent respectively, as brent crude gains stalled around the $45.30 mark.
"Firms like Glencore and Rio Tinto have seen huge rebounds from the March lows, but look vulnerable as the recovery begins to slow," said Chris Beauchamp, chief market analyst at IG.
US stocks subdued as investors await fresh stimulus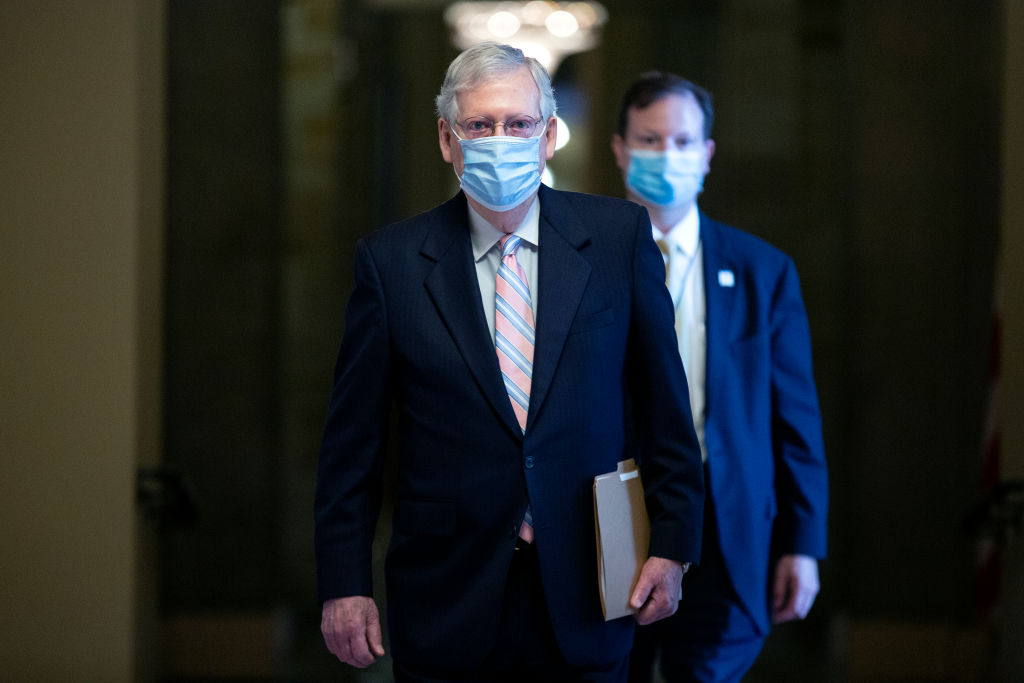 Wall Street started the session subdued as investors awaited the government's new stimulus package after data showed nearly 1.2 Americans filed for unemployment claims.
The benchmark S&P 500 opened up 0.03 per cent, while the Dow Jones inched 0.21 per cent higher. The tech-heavy Nasdaq edged 0.06 per cent lower.
Top congressional Democrats and White House officials will reportedly today try to compromise on major issues, including unemployment benefits for millions of unemployed workers.
"Investors have become increasingly concerned that, having struggled to develop a coherent response to the virus itself, the US will now fumble its plan to save the economy," said Chris Beauchamp, chief market analyst at IG.
"Having enacted an effective support programme for workers earlier in the year, the US now risks worsening the recession as millions more find themselves unemployed and without income," he added.
Figures released today show just under 1.2m Americans made new jobless claims last week, beating expectations. It comes ahead of a more comprehensive monthly employment report due on Friday.
Many Republicans have fought to reduce or scrap the weekly $600 (£456) unemployment benefits supplement, arguing that it was keeping people from going back to work.