Fresh boost for shale gas as Queen's Speech supports right to frack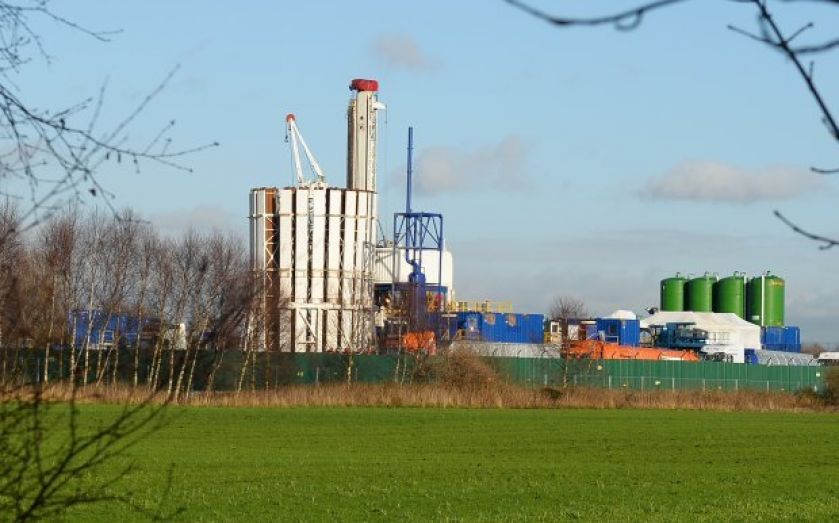 The Queen's Speech today introduced the government's new infrastructure bill, which supports the shale gas consultation into underground drilling access that was published in late May.
The consultation's proposals would allow energy companies to frack for shale gas 300m below the surface without getting the landowner's permission. This also applies to geothermal energy.
"Proposals to allow developers drilling at least 300 metres below the surface are refreshing and represent a turning point for the UK shale gas industry which has suffered a number of set backs," said Melissa Thompson, energy and property disputes specialist at Pinsent Masons.
"Government has now proved that it is indeed prepared to go all out for shale."
The proposal brings shale gas regulation in line with more mature energy sources – coal operators already have right of access to underground land for mining activities and do not need to provide compensation.
In return for access, the shale (and geothermal) industries have offered a £20,000 one-off payment for each horizontal well to the local community.
The introduction of compulsory purchase agreements will remove a key hurdle for shale gas explorers and is expected to help speed up the development process.
"The proposed legislation will bring the onshore oil and gas and geothermal industries into line with other activities, such as mining and utilities, and will have no noticeable effect on the lives of home and property owners," said Ken Cronin, chief executive of UK Onshore Operators Group.
"It serves no one if an anomaly in the legal system allows the few to block access to much needed natural resources that lie deep below the surface of the UK and can benefit the whole of the country."
However, there could be some opposition to the proposal to pay communities rather than individuals.
"One obvious thing missing from the government's proposal is a compensation scheme for individual landowners," said Angus Evers, partner and head of environment group at King & Wood Mallesons SJ Berwin.
"Despite the government's claims that hydraulic fracturing and drilling for geothermal energy are unlikely to cause damage, individual landowners may well raise their picket signs over the lack of a formal compensation scheme in the event that damage does occur, which could mean the difference between hostility and support."
Environmental campaigners have protested against the hydraulic fracturing – or fracking – technique used to extract shale gas, claiming it causes earth tremors and water pollution.