Washington DC: Where to eat in the political capital of the western world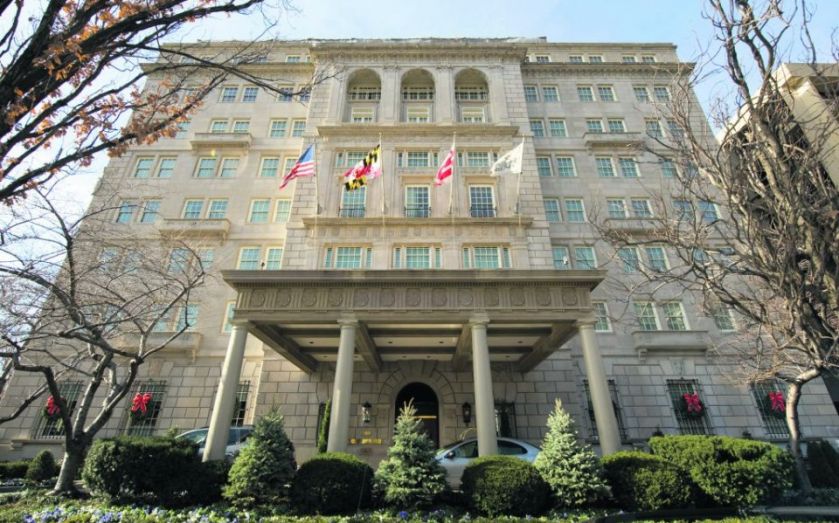 Washington DC has grown from somewhere you work to somewhere to eat.
Over the past few years, ravenous London scenesters have been snarfing down a vast array of steaks, burgers, hot dogs, shakes, pizzas, burritos and all sorts of other full-flavoured Americana from a diverse range of restaurants, pop-ups and food trucks. US food, as our Stateside cousins would say, is hot right now. Meanwhile, denizens of US capital Washington DC have been reinvigorating the very concept of what it means to eat American, as I discovered during my recent city break there.
Yep, I said city break. Flights from Heathrow to Dulles International clock in at less than eight hours, with United Airlines flying direct from the recently reopened Terminal 2. With minimal planning and a bank holiday weekend on the horizon, DC could prove an excellent destination – especially if you reckon yourself a foodie.
For decades, Washington has been perceived as a city to be fled as soon as the working day is through. These days, professionals are choosing to hang round for their social lives, not to mention actually making the choice to live in town rather than the 'burbs. Of course, what's going on in Washington isn't all that different to what's happening in any number of urban centres across the globe. Indeed much of the talk about a revitalised DC could be said about some of the more rapidly gentrifying parts of London: millennials have moved in with hearty appetites and hipster principles to boost flagging local economies and add a dose of youthful vigour to once lacklustre neighbourhoods. Here's my guide to the dining hotspots in DC.
THE HAY-ADAMS
Prestigious luxury boutique hotel The Hay-Adams proved to be a tasteful and tasty base for exploring DC. Renowned for being the nearest hotel to the White House. The Hay has weathered the worst of the DC doldrums over the years by offering an enviably situated setting for politically charged powwows (both high profile and low key). It's also an exemplary evening hideaway in which to avoid the rush hour crush before heading home.
The Hay is committed to "arm to fork" eating and "vineyard to glass" drinking, sourcing local and seasonal items for its menus. Leading the way on the farm and fork front is executive sous chef, Jaime Montes de Oca, who creates dishes using produce from nearby Muirkirk Research Farm, located in the suburban DC community of Beltsville. As for the vineyard and the glass, the hotel aims to promote the best wines produced in the neighbouring state of Virginia. Getting folks to try Virginian wines has been something of a challenge, even with long time locals, but when people do give it a go, they tend to like what they taste. I was particularly impressed with a couple of wines from Barboursville Vineyards; the aromatic Nebbiolo Reserve from the foothills of the Blue Ridge Mountains would satisfy any lover of rich reds, as would its award winning signature wine Octagon, a Bordeaux-style blend of Merlot, Cabernet Sauvignon, Cabernet Franc and Petit Verdo (The Hay can organise visits to the vineyard including overnight stays at its 1804 Inn next to the famous Barboursville Ruins built by Thomas Jefferson).
Downstairs at The Hay is Off the Record, the hotel's hush-hush basement bar. A purported favourite of both Michelle Obama and speaker of the house John Boehner, the bar is the place in Washington to be seen but not heard. Snug and dimly lit with deep crimson tones and walls filled with framed caricatures of political elites past and present, it proves a fascinating venue for a drinking session, if only to ponder who might have shared secrets in the booth you're sitting at.
ROSE'S LUXURY
A starkly different atmosphere to that of The Hay, dinner at Rose's Luxury – a post industrial chic casual eatery in the up-and-coming neighbourhood of Barrack's Row – is not just a fabulous evening out but a microcosm of all that's going so well in DC. My dinner fell the evening after Bon Appetit magazine had named Rose's the best new restaurant in the US, so the buzz was electric.
Designed to share and affordably priced, every dish was phenomenal and brought to table with the friendly and efficient service for which the US is renowned. My cocktail – rye, rose water and lemon – impressed with delicate finesse. The challah with butter, honey and black sesame seeds was a study in gastronomic oomph, as was the pork sausage with habanero and lychee salad, and pickle brined fried chicken.
BAKED & WIRED CAFE
The perennially chic neighbourhood of Georgetown is well worth exploring, especially by enrolling on a DC Metro Food Tours' guided forage. The highlight was discovering Georgetown gem Baked & Wired, a popular family owned pit stop right off Georgetown's main drag, famous for its small-batch baking. The bakery's "Hippy Crack" granola is the stuff of legend (and rightly so). Expect a bit of a wait in the seemingly never-ending but ever swiftly moving queue of folk lined up to order what many claim is the best pulled espresso in town.
BEN'S CHILI BOWL
The Shaw neighbourhood of northwest DC has also experienced a new wave of hipster gentry who have in recent years encouraged a renaissance of trendy bars (and lots of them), restaurants and organic grocers around the sociable junction of 14th Street and U street. But long before pulling a proper espresso was a professional aspiration, there was Ben's Chili Bowl, DC's favourite fast food dive for late night imbibers, families on day-trips and even President Obama. It's not just the President – everyone from Ella Fitzgerald to Martin Luther King Jr have flocked to this decades old African-American business to chow down. The hotdog smothered in chilli con carne is world class.
Capital city?
Washington DC wasn't the first capital of the United States. In fact it wasn't even the second. Other cities to have held the title include New York City, Philadelphia and Annapolis
NEED TO KNOW
FLIGHTS
From London Heathrow, United Airlines offers daily nonstop services to its hub at Washington DC/Dulles, with onward connections to over 300 destinations across the Americas. Return fares in economy from London Heathrow to Washington DC/Dulles start from £568.56 including taxes. For latest prices, visit
united.com
or call 0845 8 444 777