Food spending falls for first time in 25 years as supermarkets wage price wars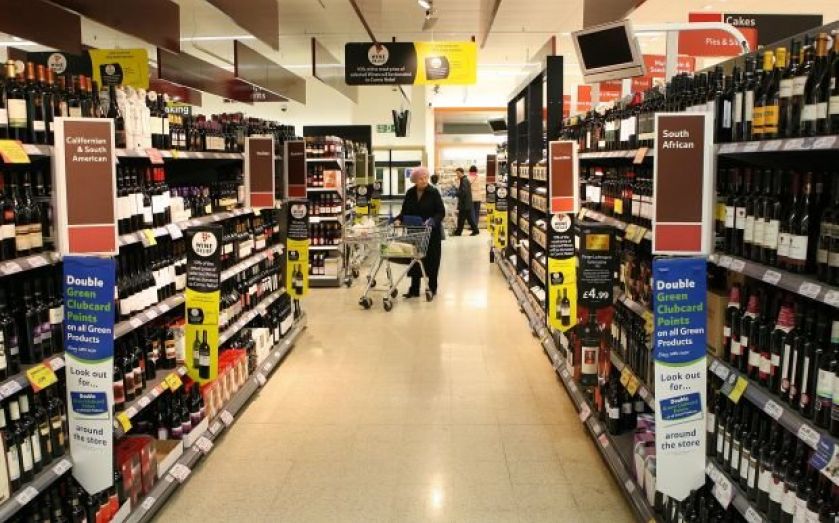 Spending on groceries has fallen for the first time since records began 25 years ago, laying bare the challenges facing Britain's supermarkets in winning over cash-strapped shoppers.
The amount spent in food stores fell 1.3 per cent in July compared with the same time last year, according to the Office for National Statistics, which put the decline down to "prolonged discounting and price wars".
The quantity bought in food stores also decreased by 1.5 per cent year-on-year in July.
Supermarkets have been grappling with huge changes in the retail industry, from more cautious consumer spending since the recession, the rise of online retailing and growing pressure from cheaper rivals undercutting their prices.
Ian Geddes, UK head of retail at Deloitte, said the figures showed continued polarisation in the retail market between spending on food and general merchandise.
"Many consumers are yet to feel the benefits of the economic recovery and are reluctant to let go of their recessionary behaviours, particularly when shopping for food.
The rate of inflat­ion fell in July, but year-on-year prices were rising at a faster rate than wages. This provided a challenging backdrop for the beleaguered grocers," he said.
But while supermarkets have been investing in slashing their prices, food retailers were the only sector to record a rise in prices of 0.2 per cent, albeit the lowest on record.
The amount spent in the retail ind­ustry overall increased by 1.7 per cent to at £28.5bn in the year to the end of July, but fell by 0.1 per cent compared with June.
Monthly sales volumes slowed to just 0.1 per cent growth in July and drop­ped to 2.6 per cent on an annual basis, the weakest since November last year and missing analysts' forecasts.
Barclays head of retail Richard Lowe said: "Retailers are continuing to see year-on-year growth, which is no mean feat considering July is being compared with last summer's British sporting successes at Wimbledon, the Tour De France and the Ashes – not to mention the excitement around the birth of Prince George."