Explainer: Will Suella Braverman's immigration rules stop the boats?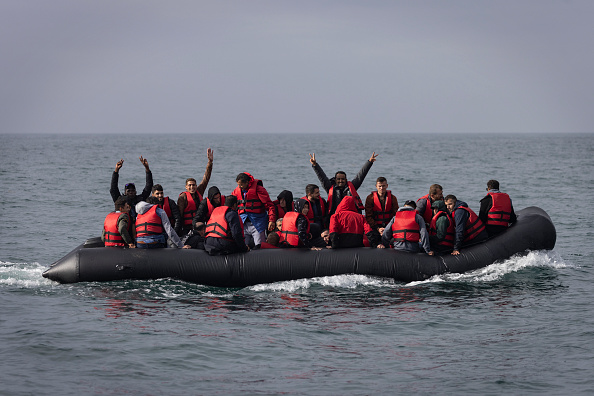 Home secretary Suella Braverman today admitted laws to prevent almost all illegal immigrants from settling in the UK would "push the boundaries" of what is acceptable under our international obligations.
The Sunak government, and indeed the one led by Boris Johnson before that, has certainly not shied away from facing down the legal community.
But the strength of the new legislation, yet to be formally published, will be up to lawyers to decide.
That Braverman felt the need to stress the involvement of "some of the finest legal minds" in drawing up the laws is a testament to the fact it is the real courts – and not the one of public opinion – which will be the test of the bill.
She said in her statement today she would not "get into the legal complexity", but slammed the European Court of Human Rights decision, last June, to prevent a plane full of migrants bound for Rwanda from taking off.
Even before the new rules, the existence of continued legal challenges to decisions by the Home Office meant migrants were willing to take a chance.
It is why the Rwanda decision in Strasbourg was such a blow to the then-Home Secretary Priti Patel.
In order to stop boats arriving, deterrence is one of the few things which will win. Convincing people to part with huge sums of money, to make a treacherous journey, if they know they won't be able to settle in the UK, will be made much harder.
The possibility of a legal challenge has made it worth a risk.
If the rules are found to fall foul of the UK's obligations under the European Convention of Human Rights, the government is expected to rely on a niche bit of law known as "section 19B statement". By attaching the so-called "Strasbourg-brake", it would enable the UK to disapply parts of the human rights convention, to prevent the rules being challenge outside of British courts.
Sunak had previously hinted he was willing to go as far as ditching the UK's commitments to the ECHR, by replacing it with a British bill of rights.
The only people allowed to stay in the UK are those under 18 or people who are significantly unwell.
Braverman claimed more than 100 million people are eligible to settle in the UK under current rules by making claims for asylum, human rights or modern slavery grounds.
If the Strasbourg courts take a more interventionist approach, it will put Braverman's attempt at deterrence in peril, and put Britain on a collision course with the European courts.