Explainer: After the political spats with Italy and the UK, what is France's strategy on migration?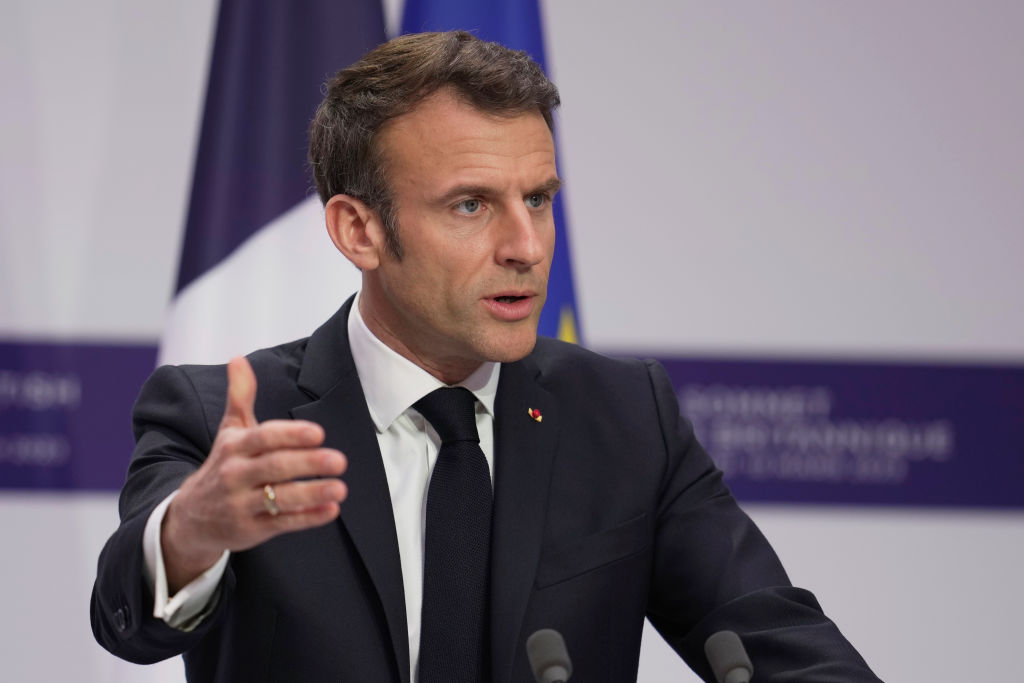 Who loves a diplomatic row? Surely France, especially when it comes to migration. After endless squabbles with the UK over pretty much everything related to the Channel, Emmanuel Macron's government has just finished having a punchy exchange with the Italian right-wing government of Giorgia Meloni.
The drama started unfolding last week. The French interior minister Gérald Darmanin accused the "far right" Italian government of being "incapable of resolving migration problems". One could argue this is more of a descriptive statement than an insult, but the Italian foreign minister didn't take it that way, and cancelled his planned trip to Paris, calling the comments "offensive".
Then it all went downhill. Giorgia Meloni accused the French of betrayal, and Brussels had to step in to avoid losing face completely. EU member states often disagree on big topics like migration – after all, their governments prioritise first and foremost national interests – but public spats are never good for the Union's stature.
Brussels is trying to get member states to agree on a Migration Pact to redistribute asylum seekers between them. It hopes it would help avoid the frequent rows between governments accusing each other of not taking enough migrants. But such a deal would be difficult to negotiate with the hardline Meloni government – which has refused to let NGO ships transporting asylum seekers disembark on its territory. One of those recently barred was managed by a French NGO.
We're not new to the topic – here in the UK, the government has had fights with the French over the cost of surveillance equipment to patrol beaches on the other side of the Channel and who should have the oversight of those who leave from France to get to the UK.
In March, Sunak's government struck a deal with Macron precisely to resolve these arguments. Sunak and Macron agreed to double the number of people patrolling French beaches, to enhance coordination on operations at sea and to create a new detention centre in France. As part of the deal, the UK will pay almost £500 million over the next three years.
France might be good at arguing, but after all the public spats and virtue signalling, what's Macron's strategy when it comes to migration? He tries to portray himself as much more moderate than Meloni or Sunak, but hasn't pushed for a strategy of openness and integration either.
In the meantime, this week, the mayor of a town in Western France had to step down after death threats and an arson attack related to anti-immigration protesters. Yannick Morez, the mayor of Saint-Brevin-les-Pins, left his post accusing the government of not having done enough to prevent incidents like these from happening.

The French government should introduce new legislation on immigration over the summer. It will look very different from the one we're currently seeing unfold in front of our eyes here in the UK, with the government wanting to ban all people who reach these shores "illegally". But against the backdrop of fights with key partners and a toxic environment at home – with worrisome scenes like the ones in Saint-Brevin-les-Pins – Macron should look carefully at how his citizens digest it.