Explainer: A very German stalemate over tanks for Ukraine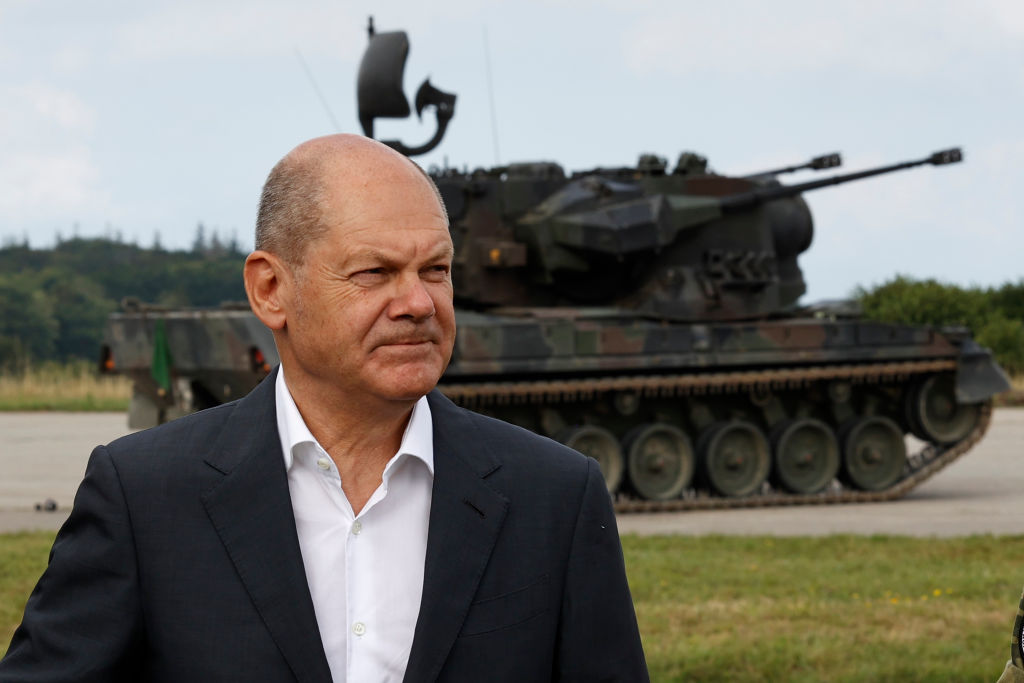 You don't need to be a defence expert to know something is up with Germany and tanks. Today, the German government has once again refused to commit to sending tanks to Ukraine – attracting further criticisms from its international friends and allies.
The tanks row is nothing new – pressure on Germany has been piling up over the past few months, as allies push the government to send its Leopold 2 tanks to Ukraine or at least to allow other countries to export them to Ukraine.
In his last surprise visit to Kyiv, even Boris Johnson seemed to hint at the issue, saying now is the right time to "double down and give the Ukrainians all the tools they need". Britain has already authorised sending 14 Challenger tanks to Ukraine, leading the way when it comes to supporting Kyiv with weapons.
Germany's reluctance risks creating fractions in a coalition of Ukraine-supporting countries that has so far been incredibly cohesive. The Polish prime minister has already said that if Germany doesn't take a decision soon, he's ready to lead a "small coalition" of countries that would send Leopold 2 tanks regardless of their ally's final call on the matter. Estonia, Latvia and Lithuania have vocally issued a joint statement urging Germany to go ahead and send the tanks. 
To be fair, Germany has been a very strong partner and supporter of Ukraine since the start of the war. It is second only to the UK and the US in terms of military aid. So why is Chancellor Olaf Scholz being this reluctant when it comes to sending Leopold 2 tanks?
His government has made it quite clear it would like the United States to send some of its tanks too, as Scholz hopes military coordination can encompass the whole alliance. But Washington claims sending its Abrams tanks is not feasible because of how difficult it is to train personnel and maintain them.
Scholz's position is unlikely to be tenable for much longer. Kyiv has been voicing frustration at the "global indecision" of countries reluctant to send more support. Last week, German foreign minister Annalena Baerbock said they wouldn't block Poland if they decided to send Leopold 2 tanks – signalling that the government's posture might be starting to soften.