Exclusive: Pandemic aftershocks will last two years, warns cabinet office advisor and City insider Mark Jankovich
London serial entrepreneur Mark Jankovich arrived in the City in 1992, joined Coutts & Co and set up Delphis Eco fifteen years later.
The South African national – who has been a member of the government's Cabinet Office SME Advisory Panel for the last five years, serving three prime ministers – managed to turn his company into the UK's largest manufacturer of ecological cleaning products.
City A.M. sat down with the driven Londoner to find out where Jankovich sees post-pandemic growth opportunities and when he thinks we can finally shake off the disruption caused by Covid.
---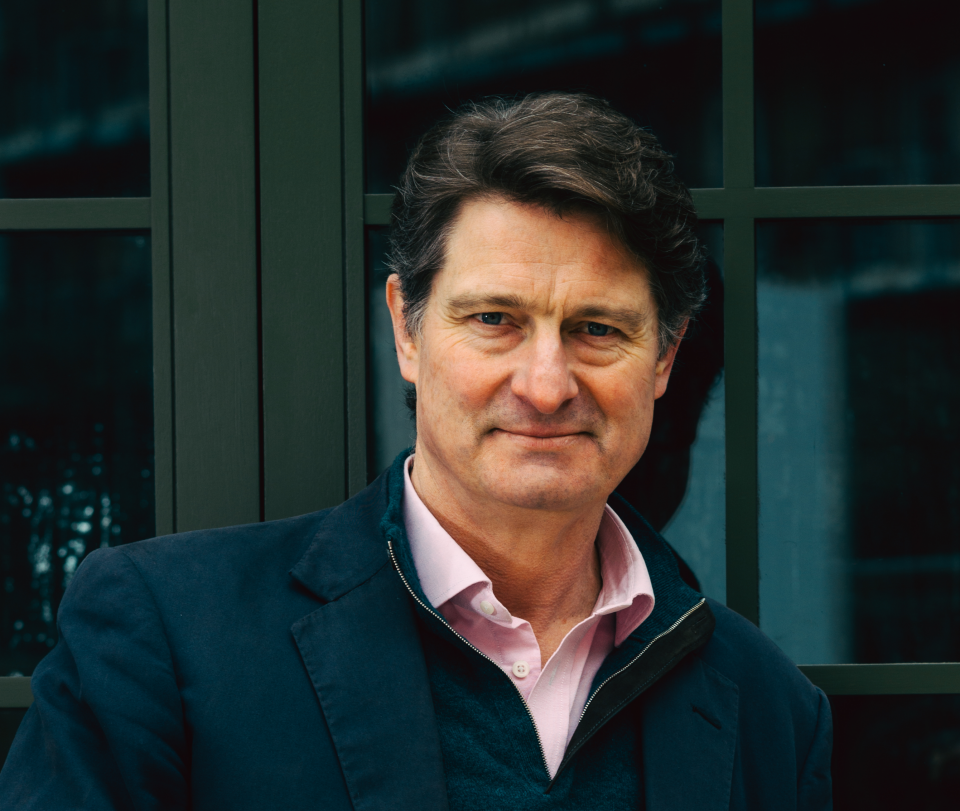 ---
The Coronavirus knocked on the door, and – overnight – the world needed cleaning products. Your business must be thriving.
The world woke up on 24 March and everyone was concerned about hygiene and cleanliness. Undoubtedly this supported our survival, fast recovery and growth. It's only natural that during the pandemic, when everyone is cleaning more and looking for brands that work, we experienced the growth we've seen – it correlates with these consumer trends.
The cleaning market in Europe as a whole is worth €60bn, and we believe that we can take 1 per cent market share of this, €600m
We are incredibly lucky to be one of the success stories that came out of a very tough 2020. The virus is still around and so this focus of attention on the need to clean clearly helps us.
That may be the case, but as a result of the pandemic and its dramatic economic consequences, it seems sustainability is less of a priority and has taken a backseat?
I disagree with this. Although the economy and health are important issues currently, sustainability according to YouGov polls has tracked consistently before and throughout the pandemic. With the build up to COP 26, and the Prime Minister using phrases like "build back better", we can see that people have used this time to think about their lives, ways of living and doing things as a systematic reset on how they want their future to look. We can see how people are actively seeking brands with purpose, with our revenue up 175 per cent since the pandemic hit. So, our experience shows that sustainability is more of a priority for most people.
So it's not just PR talk, it is not merely hollow words.
No, climate change is on everyone's agenda, be it businesses reducing their negative impact or an individual looking to make more responsible choices in their everyday lives. The mood for everyone to act now to save the planet is driving sales for us because we have a range of products that work and significantly reduce environmental harm and carbon emissions.
Recovery
Let's look ahead, life after lockdown, the market post-Covid. What are your thoughts on the recovery process?
As a reference point of the financial crash in 2007 and the 2009 economy at its worst, I am cautious that there will be reverberations of the pandemic for at least the next two years. The cleaning market in Europe as a whole is worth €60bn, and we believe that we can take 1 per cent market share of this, €600m, on the basis that at least 50 per cent of the market will be forced to be eco-friendly in the next five years. As a B-Corp with EU ecolabel accreditation and two Royal Warrants, we are very well poised to achieve this.
So what's next in the recycling space? What more can businesses and consumers do?
We all need to do more. Climate change is very real, and time is running out. For businesses, we have spent years challenging the industry to make bottles from 100 per cent recycled plastic. It took us seven years of development to do achieve this for ourselves, and it's something we are very proud of. We all need to recycle more, yes, and business has to create ways for people to do this more easily. My company has proved its possible to create a good looking, plastic packaged bottle with 100 per cent recycled plastic that is still recyclable.  The fact that we have done this, through research development, investment and innovation, should encourage others to stop using virgin plastics in the process. I believe the way to do this is to enforce manufacturers to clearly label what percentage of the bottle is recycled.
For consumers, 13 billion single-use plastic bottles are sold globally every year and it's anticipated that only between 3 per cent and 9 per cent are recycled. We all need to recycle more.
We need to make mindful purchases based on brands ethics, its purpose and carbon footprint. Consumers have the power to drive the change by demanding more from the companies they buy from – they vote with their wallet. Manufacturers and corporates will do what they must to get your pound. By buying with a conscience it will fundamentally change the direction of manufacturing.
If we zoom in on the role of technology, and its increasing importance. How are technological developments impacting your work and the way you serve your clients?
We embraced technology at every step of our journey and see digital disruption and innovation and extremely helpful and impactful. For instance, in 2016 we onboarded an API lead front and back-office system. In the back office, we are a small team able to process significant orders because of technology. The advent of open APIs is a godsend to SMEs. For the front office, we make use of virtual reality as a training platform. We have completely embraced this technology allowing us to train in multiple languages.
Finally, ethical investing, including implementing ESG standards in investment strategies, is increasingly 'a thing' in the City. Is this mere hollow talk, and PR spin, or is there a genuine will to change things and a shift in the way investors and their clients think?
Investors are changing their objectives from pure return to investing in businesses that have purpose, which balances the planet, people and prosperity to ensure that all three aspects win. These investments are performing better than those that don't. To caveat this, at the moment there aren't that many ESG plays, which makes it questionable validating the claims made by corporates. Fund Managers need to sift through this to see what 'good' looks like.