Eurozone bond yields sink to four-month lows on dovish Draghi comments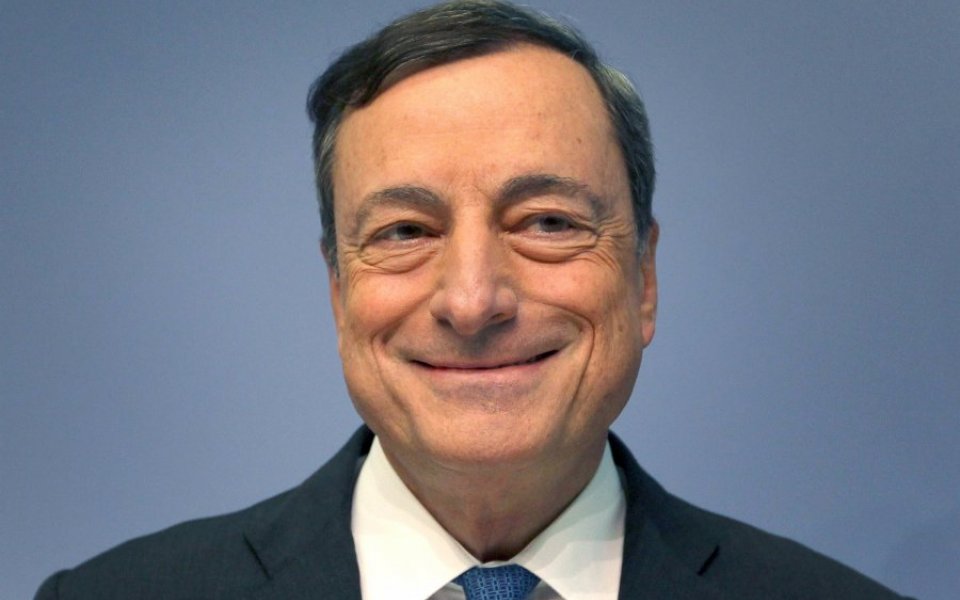 Government borrowing costs dropped across the Eurozone and the euro tumbled today as European Central Bank (ECB) boss Mario Draghi gave his biggest hint yet that the bank would take further steps to boost the lacklustre economy.
The euro tanked – it could buy 73.4p this morning but has dropped nearly two per cent to a value of 72.2p.
After Draghi hinted the ECB could soon step up its government debt purchases, the interest rate on German 10-year bond yields fell to a four-month low of 0.496 per cent. Similarly steep falls were seen in the yields of Italian, Spanish, French and Portuguese government bonds.
"The degree of monetary policy accommodation will need to be re-examined at our December monetary policy meeting," Draghi said, highlighting the risks to growth and inflation from a slowdown in emerging markets.
He said until then the ECB would not be in "wait and see" mode, but "wait and assess" mode.
Draghi also said that the ECB would consider cutting interest rates further below record lows – its current key policy rate is 0.05 per cent.
Economists at RBS said the statements were a "smoking gun" for more asset purchases. The ECB is planning to buy €60bn of bonds, mostly Eurozone government ones, a month until next September, which Draghi has said can be expanded by increasing the monthly purchase size, going past September, or buying longer debt maturities.