European Commission slashes 2015 eurozone growth forecast to 1.1 per cent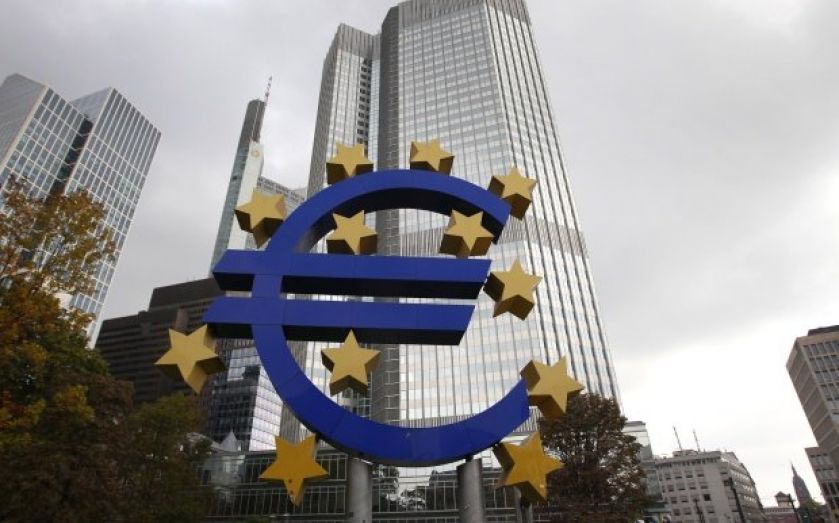 The European Commission (EC) has cut its 2015 growth forecast for the eurozone from 1.7 per cent to 1.1 per cent, citing a slowdown in market activity, as well as the threat from rising tensions in Ukraine and a lack of investment.
It added that growth in the bloc this year is expected to reach just 0.8 per cent, down from the 1.2 per cent it expected in May, while the figure will remain below the European Central Bank's two per cent target until at least 2016.
Forecasts for growth in Germany and France were cut from two per cent to 1.1 per cent and 1.5 per cent to 0.7 per cent respectively. By contrast, its forecast for the UK was raised to 2.7 per cent, from 2.5 per cent in May.
Growth in the wider European Union doesn't look much better: the EC said it expects GDP in the 28-country bloc to rise 1.3 per cent this year, down from 1.6 per cent expected in May, rising to 1.5 per cent in 2015, down from two per cent.
Its forecast for inflation in the eurozone was similarly anaemic: the EC said it expects inflation in the region to peak at 0.5 per cent this year, rising slightly to 0.8 per cent next year and 1.5 per cent the year after.
Pierre Moscovici, the EC's commissioner for economic and financial affairs, taxation and customs, warned recovery will be a long, slow process.
There is no single, simple answer to the challenges facing the European economy. We need to act across three fronts: for credible fiscal policies, ambitious structural reforms and much-needed investment, both public and private. We must all assume our responsibilities, in Brussels, in national capitals and in our regions, to generate higher growth and deliver a real boost to employment for our citizens.