England footballers probed by advertising watchdog over promotion of Supreme CBD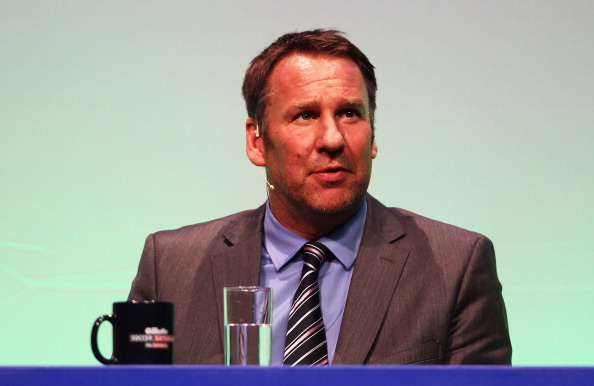 Three former England footballers are the subject of investigation by the Advertising Standards Authority over their promotion of CBD products.
Ex-internationals Paul Merson, Chris Kirkland and Alan Thompson have collectively posted almost 200 tweets about the Supreme CBD brand.
The CAP Code, which applies to influencer marketing, requires anyone promoting a brand on social media to label their posts as ads if they have received any incentive whatsoever.
The ASA said it was looking into whether Merson, Kirkland and Thompson have broken those rules after receiving complaints from the public.
Former Premier League footballers Dean Windass and Mark Crossley are also part of the ASA probe, as is former boxer Anthony Fowler, who owns Supreme CBD.
All six have repeatedly mentioned the brand in tweets, typically praising its CBD products and sometimes using video testimony, without labelling the posts as ads.
"We are aware of all of these examples, and we're currently investigating them to determine whether there are grounds for further action," a spokesperson for the ASA told City A.M.
"Our rules make it clear that anyone advertising via social media needs to make it clear that their content is an ad. This should be with '#ad' displayed prominently, so that consumers know they're engaging with an ad the moment they see it.
"Influencers who repeatedly fail to properly disclose ads may be subject to sanctions, including being named on our non-disclosure webpage or, if they continue to break the rules, have ads taken out against them to warn consumers about their posts."
Merson's representative told City A.M.: "Paul was not paid for this on his socials." They did not clarify whether he had any other commercial relationship with the company.
Merson, who won 21 England caps, has tagged the company in more than 90 tweets since June but said last month that he was "not affiliated with Supreme CBD in any way".
Last week he wrote: "People ask me if I'm getting paid and I don't feel the need to answer, I'm just really impressed with the products."
Former Liverpool goalkeeper Kirkland told City A.M.: "If I'm instructed to by relevant people I'll answer questions."
Supreme CBD did not respond to a request for comment. Thompson and Crossley could not be reached.
Fowler has previously written: "We only pay two people who both make it public that we do. Nobody else gets paid just free products."
A representative for Windass, who is listed on Supreme CBD's website as an ambassador, features in billboard advertising for the brand and has tweeted more than 400 times about it since April, told City A.M. that he "does not receive financial rewards for his tweets".
Kirkland and ex-Bolton and Aston Villa winger Thompson, who both won one cap for England, have tagged Supreme CBD in 87 and 12 tweets respectively. Former Wales keeper Crossley has mentioned the company 60 times.
Fellow ex-pros Matt Le Tissier and John Hartson are ambassadors for the brand and routinely label their social media posts with the tag "#ad".