Is the ECB considering quantitative easing?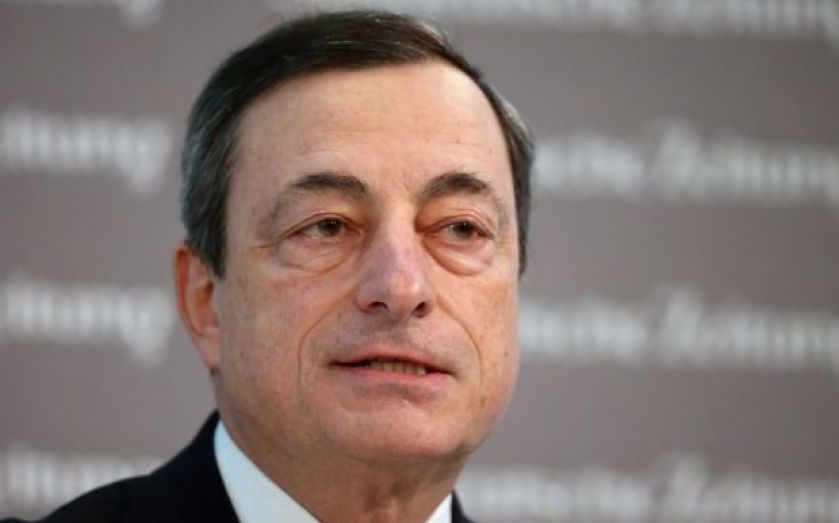 European markets are up this morning after European Central Bank (ECB) president Mario Draghi gave a doveish speech in Jackson Hole (Friday).
The ECB, Draghi implied, could be gearing up for more monetary stimulus, in order to address the ongoing stagnation in the Eurozone economy.
Inflation in the Eurozone has been perilously low of late, leading to comparisons with Japan's long-term economic stagnation.
The Eurozone's average rate of inflation over five years (but starting in five years) was down to 1.95 per cent – comparable to the dark days of the debt crisis.
Draghi said the ECB would "use all the available instruments needed to ensure price stability over the medium term."
Of course the big elephant in the room is the measure Draghi has been reluctant to unleash: quantitative easing. Whether QE is included under "all available instruments" is unclear, but the bond markets were responding to something.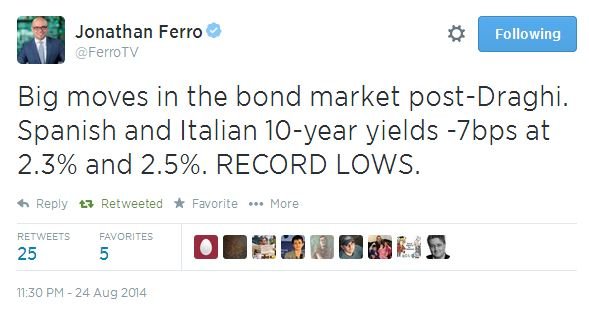 According to analysts at Berenberg economics:
We expect the ECB to launch an asset backed securities purchase programme and/or step up the targeted longer-term refinancing operations by December, but ECB members will even debate US-style quantitative easing with enhanced vigour in the coming meetings.
At pixel time the Dax was higher by one per cent and the CAC by 0.96 per cent.