Dream debut as Lending Club valuation soars after IPO in boost to British crowdfunding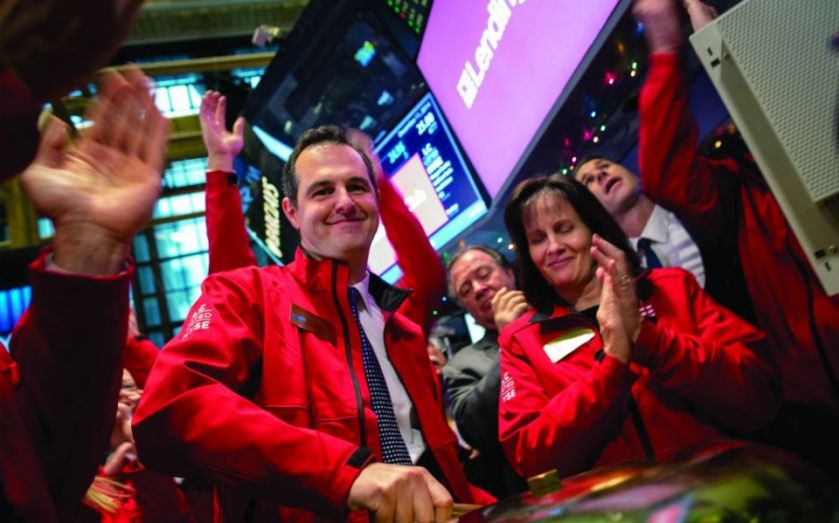 Lending Club's valuation soared to more than $8bn yesterday as shares rocketed as much as 60 per cent on their first day of trading.
The world's biggest peer-to-peer lender floated in New York, and could kick-start a new tech boom – with British crowdfunding firms getting a big boost from the intense investor interest.
Some critics fear of a repeat of the dotcom bubble – when tech stocks were given enormous valuations despite little prospect of making money. The bubble's collapse scared investors out of the sector for several years.
Lending Club had already surprised on the upside by raising the price on its initial public offering (IPO) to $15 last week – it had previously expected a $10 to $12 price, which would value the firm at around $4bn.
But shares opened yesterday at $24.75 and briefly touched $25.44, giving the eight-year-old firm a peak valuation of $9.2bn.
British peer-to-peer lenders have been inspired by investors' support for the stock. "This float has raised almost $900m, so it is one of the biggest of the year. The valuation is based on incredibly strong growth prospects for the business, and shows how well regarded the sector is," Zopa co-founder Giles Andrews told City A.M.
Funding Circle's James Meekings argued the growth record and prospects were very attractive. "This is the first evidence of the disruption technology can bring to a primary banking service, by disintermediating traditional lenders," he said.
"The markets are so huge, and market places that use this technology to scale are extremely efficient. It is no surprise to us to see Lending Club's float attract this valuation."
However, Martin Baker from crowd­funding site Money&Co was more cautious on the valuation. "The Lending Club has done very well, and that is great – we can expect a lot of interest in it because of this extremely high price. But we don't want a gold-rush stampede, with over-pricing and too aggressive valuations," Baker warned.
Lending Club's revenues came in at $144m in the first nine months of 2014.