The N@ked $hort Club: Dr Stu lets us swim in his hedgie psychedelic soup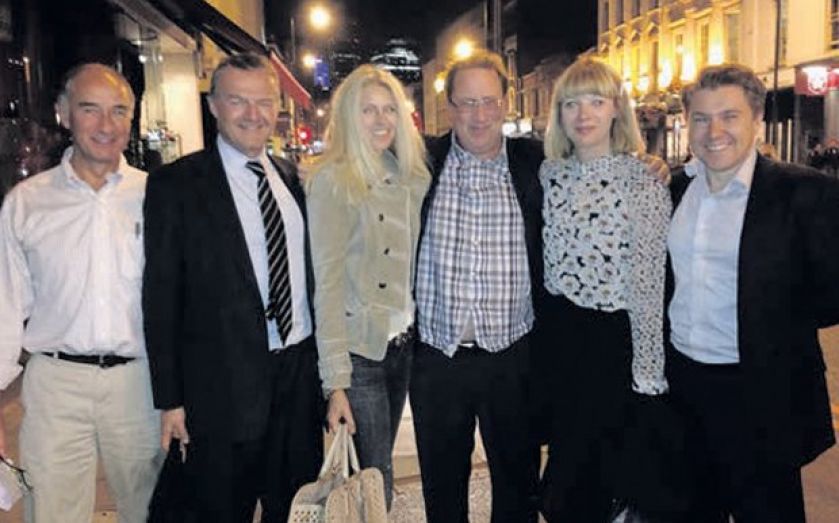 What do you get when you combine dense hedge fund debate, poetry and psychedelic music? Well, as The Capitalist can now confirm, something rather wonderful is the answer. It's called The N@ked $hort Club and it's a radio show broadcast each Monday on Resonance FM.
Last night, larger-than-life host Dr Stu invited The Capitalist to join the debate along with CIO of Grosvenor Estates Ian Prideaux, CEO of HED Capital Richard Edwards and director at Mercer Simon Fox.
Dr Stu, once a Stig-like enigma – now outed as managing director of Aquila Capital Stuart MacDonald, "because too many people knew" – plied us guests with Madoff Premium Ponzi Bier and off we went.
The conversation swirled around CalPERS, the Middle East and oil, inversions and VIX options – all with some tuneful psychedelic interludes and poetry from Kate Braine.
"I started the show in 2008, I think it's an interesting subject matter which lends itself to unconnected elements," Dr Stu explained to The Capitalist. "I was tired of the patronising mis-coverage of serious issues. I also like poetry and don't see how anyone can fail to see the connection between hedge funds, psychedelic music and poetry."
Neither can we Dr Stu, neither can we.