US stocks rise as markets shake off China concerns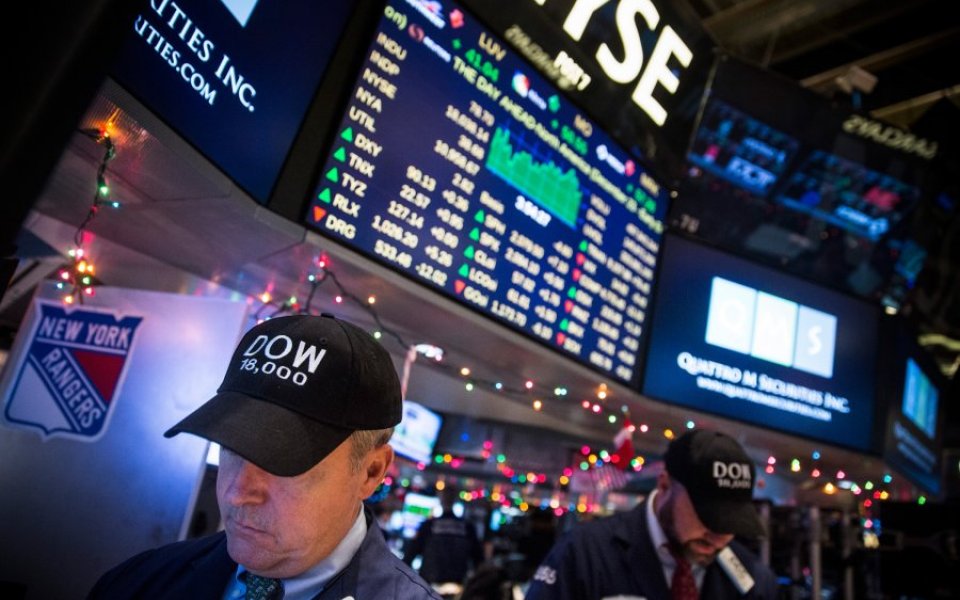 It seems American investors have finally driven the bears away: US markets opened up as fears over China's economy started to abate.
After a sharp fall last week, US equities started this week with more confidence.
The Dow Jones jumped 100 points as trading began, helped along the way by Apple, which itself made gains after news that Apple Music had surpassed 10m subscribers. The Dow Jones was 0.13 per cent up at 16,367 points in morning trading.
Read more: Apple Music nabs 10m subscribers
Meanwhile, the S&P 500 was trading 0.12 per cent higher at 1,924 points and the Nasdaq was up 0.26 per cent at 4,281 points.
And in Europe there was similarly good news as (a few, at least) bulls rolled in and the bears whimpered out.
Read more: FTSE 100 picks up where it left off last week
The FTSE 100 was 0.29 per cent higher at 5,929 points in mid-afternoon trade, while the German Dax was up 1.18 per cent to 9,965 points. The French Cac also rose 0.96 per cent to 4,375 points.
And that differs significantly from where Chinese markets closed, the Shanghai Composite falling 5.3 per cent.